Description
Detox twice per year and maintain a healthy gut flora with our amazing probiotics!
People who have experienced our 7-day detox program all have something in common…
They all want to cleanse again because it made them feel so amazing!
So why not make sure that you receive your detox program at your door every 6 months…no need to worry about anything!
Plus, we make sure that your digestive system and your immune system are taken care of during the whole year…so we send you probiotics for every day of the year!
Cleansing is an important ritual that everyone should go through twice per year in order to detoxify from all the toxins that surround us…
It's important to go through a deep detoxification program if we want to maintain good health and avoid future illnesses.

This is why we recommend doing our 7-day detox and colon cleanse program at least twice per year…

This special membership package was created for those who truly care about their bodies and wish to maintain excellent gut health and a strong immune system. In this package, we include two (2) detox programs per year and a yearlong supply of our best probiotic supplements.

Sign up for the OM Detox Premium membership and you will receive two (2) shipments per year, each containing 1 detox program and a 6-month supply of probiotics.

All this for only $397.00!!

Only $33.00 per month…

Only about $1.00 per day!!

You'll agree that $1.00 per day to have optimal health is pretty cheap… and so with it!

So now that you're convinced, here's what the program is all about…

Water fasting can be very difficult physically and mentally! This is why OMDetox 7-Day Detox and Colon cleanse program was created.

This cleanse can procure all the benefits from a water fast while being much easier…

With our supplements and cleansing shakes, you may not feel hungry at all! Plus, you may experience fewer detox symptoms than you would on a water fast.

OM Detox 7-Day Detox and Colon Cleanse program was created by Dominique Julien, naturopath and detox mentor on the famous TV show The Retreat with Nick Knowles (Netflix UK & BBC Two).

It is now possible for you to experience the same program you saw on TV, in the comfort of your home, and for a fraction of the price. No need to fly to the other side of the world!
Benefits of Cleansing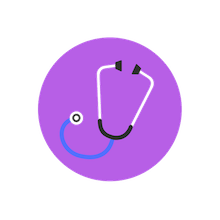 Natural Treatment
Fasting may help reduce cholesterol, blood sugar and blood pressure. It may be used to improve conditions such as heart disease, inflammatory bowel diseases, arthritis, type 2 diabetes, skin problems, headaches, and benign tumours.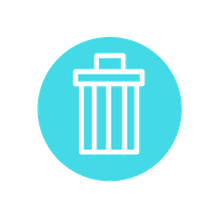 Detoxify
Purify your blood, flush out toxins, heavy metals, and metabolic waste. Clean your colon and releive constipation.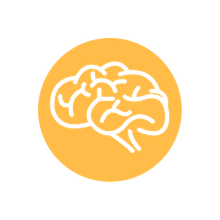 Boost your brain power
Increase your energy, mental clarity, focus and concentration. Release negative thoughts and long time emotional blockages.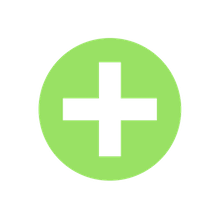 Improve your health
Superfoods provide your body with essential nutrients such as protein, iron, calcium and vitamin C.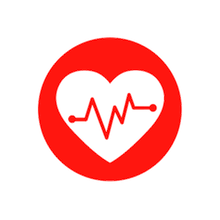 Fewer trips to the doctor
Fasting boosts the production of new stem cells, reenforcing the immune system and protecting against illnesses.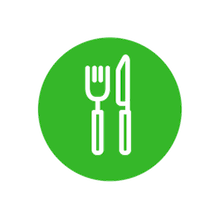 Weight Loss
Fasting permits you to change your relationship with food. Along with our pre & post cleanse dietary guidelines, this program allows you to lose weight in a healthy way.



Why you need OMDetox now?
OM Detox 7-Day Detox and Colon Cleanse help you detox your body and mind from a toxic buildup in the digestive tract. Through fasting with the support of nutritional supplements, you can now eliminate mucoid plaque, Candida, parasites, toxins, heavy metals, stagnant stool, and medications that have been accumulating over the years.

Your colon (and other organs) often show signs of toxicity. Weight gain or the inability to lose weight is a sign that your colon needs to be detoxified. Doing a cleanse encourages the elimination of old waste and rapid weight loss.

Right from the first day that you will start following our pre-cleanse diet recommendations, you will already start to feel better and lose weight. During OMDetox program, people may lose 5 to 10 kilos(10-20 lbs), more or less.

There are a variety of health problems that can result from poor colon health. Eating a diet that is rich in processed food, saturated fat, industrial sugar and chemicals causes toxins to stick to the intestinal walls, causing poor digestion and weight gain.

The lack of fiber in the food you eat does not encourage regular bowel movements, which is causing an accumulation of toxic waste in your bowels.

Chronic constipation is a common condition that is too often ignored! A healthy colon should produce 1 to 3 formed bowel movements per day. Anything less than that is called constipation.

Stagnant stool in your colon makes it a perfect environment for the breeding of bad bacteria and parasites. When you are constipated, toxins that are meant to be eliminated are reabsorbed through your colon wall, creating different immune reactions, fatigue, lethargy and weight gain.

Good news!

Once your colon is cleaned, your energy levels will rise. A detox allows your body to eliminate toxins from your system, creating a feeling of rejuvenation. All the energy that was used to move toxins out of your colon can now be used elsewhere.

Each shipment contains:
Colon Cleanser – 70 capsules
Green Superfood Supplements – 70 capsules
Probiotic – 150 capsules
Psyllium husk powder – 125 grams
Bentonite clay powder – 75 grams
1 Enema bag
1 Detox manual
Using Natural and organic products without chemicals and preservatives is a priority for us. Our products are manufactured in a GMP facility with the highest standards. Non-GMO / Gluten-free / 100% Vegetarian capsules / No flow agents.