Description
7 Day Detox & Colon Cleanse
Are you sick of feeling lethargic, sluggish and tired all the time? Are you wondering what's wrong with you? The answer is: You need some cleansing!
Did you know?
People can carry more than 5 pounds of excess waste in their colon. For many reasons, these fecal buildups have resisted your body's attempts at elimination. This can result in poor digestion, a weak immune system, low energy, and weight gain.
Om Detox 7 day program was created by Dominique Julien, naturopath and detox mentor on the famous TV show The Retreat with Nick Knowles (on Netflix UK and BBC Two). It is now possible for you to experience the same program she proposed in the comfort of your home, and for a fraction of the price. No need to fly to the other side of the world!



Benefits of Cleansing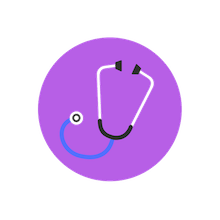 Natural Treatment
Fasting may help reduce cholesterol, blood sugar and blood pressure. It may be used to improve conditions such as heart disease, inflammatory bowel diseases, arthritis, type 2 diabetes, skin problems, headaches, and benign tumours.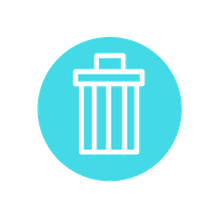 Detoxify
Purify your blood, flush out toxins, heavy metals and metabolic waste. Clean your colon and releive constipation.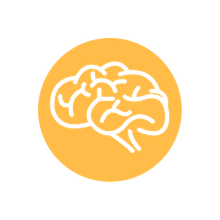 Boost your brain power
Increase your energy, mental clarity, focus and concentration. Release negative thoughts and long time emotional blockages.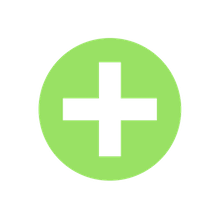 Improve your health
Superfoods provide your body with essential nutrients such as protein, iron, calcium and vitamin C.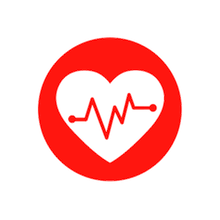 Fewer trips to the doctor
Fasting boosts the production of new stem cells, reenforcing the immune system and protecting against illnesses.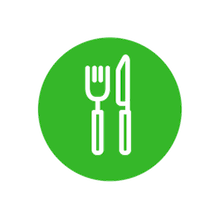 Weight Loss
Fasting permits you to change your relationship with food. Along with our pre & post cleanse dietary guidelines, this program allows you to lose weight in a healthy way.
Water fasting can be very difficult physically and mentally! This is why OMDetox 7-Day Detox & Colon Cleanse program was created. This cleanse procures all the benefits of a water fast while being much easier. With our supplements and cleansing shakes, you may not feel hungry at all! Plus, you may experience fewer detox symptoms than you would on a water fast.

Why you need OMDetox now?
OMDetox 7-Day Detox & Colon Cleanse helps you detox your body and mind from a toxic buildup in the digestive tract. Through fasting with the support of nutritional supplements, you can now eliminate heavy metals, mucoid plaque, Candida, parasites, toxins, stagnant stool, and medications that have been accumulating over the years.
Your colon (and other organs) often show signs of toxicity. Weight gain or the inability to lose weight is a sign that your colon needs to be detoxified. Doing a cleanse encourages the elimination of old waste and rapid weight loss.
Right from the first day that you will start following our pre-cleanse diet recommendations, you will already start to feel better and lose weight. During OMDetox program, people may lose 5 to 10 kilos(10-20 lbs), more or less.
There are a variety of health problems that can result from poor colon health. Eating a diet that is rich in processed food, saturated fat, industrial sugar and chemicals causes toxins to stick to the intestinal walls, causing poor digestion and weight gain.
The lack of fiber in the food you eat does not encourage regular bowel movements, which is causing an accumulation of toxic waste in your bowels.
Chronic constipation is a common condition that is too often ignored! A healthy colon should produce 1 to 3 formed bowel movements per day. Anything less than that is called constipation.
Stagnant stool in your colon makes it a perfect environment for the breeding of bad bacteria and parasites. When you are constipated, toxins that are meant to be eliminated are reabsorbed through your colon wall, creating different immune reactions, fatigue, lethargy and weight gain.
Good news!
Once your colon is cleaned, your energy levels will rise. A detox allows your body to eliminate toxins from your system, creating a feeling of rejuvenation. All the energy that was used to move toxins out of your colon can now be used elsewhere.
The 7-Day Detox and Colon Cleanse contains:
Colon Cleanser – 70 capsules
Green Superfood Supplements – 70 capsules
Probiotic – 30 capsules
Psyllium husk powder – 125 grams
Bentonite Clay Powder – 75 grams
1 Enema bag
1 Detox Cleanse manual
Using Natural and organic products without chemicals and preservatives is a priority for us. Our products are manufactured in a GMP facility with the highest standards. Non-GMO / Gluten-free / 100% Vegetarian capsules / No flow agents.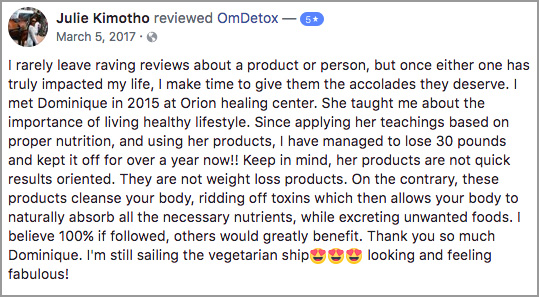 INGREDIENTS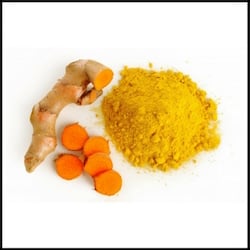 Turmeric
It is possible to find more than 10,000 scientific articles published on PubMed, proving the health benefits of turmeric. In fact, it is the bright yellow pigment called curcumin that is responsible for all the health benefits of turmeric. It is a powerful antioxidant, anti-cancer, anti-inflammatory, anti-depressant, and antifungal. It may support liver function while promoting gastrointestinal health and improving insulin sensitivities.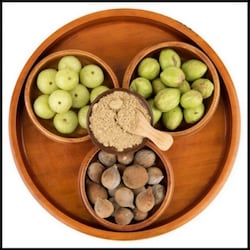 Triphala
Triphala is made with the dried powder of 3 fruits (Amla, Behada, and Harada) and has been used for thousands of years in Ayurvedic medicine. It is a very safe, non-abrasive laxative and colon cleanser, which promotes healthy bowel movements. Triphala powder is a purifier that benefits the internal organs, as well as being an anti-parasite.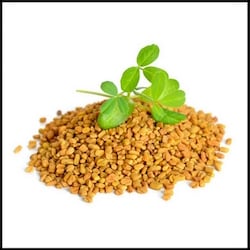 Fenugreek
Fenugreek is a herb from the pea family that has been used in Ayurvedic medicine for thousands of years. It has laxative and anti-inflammatory properties. It may help reduce the buildup of uric acid, which may occur during a fast. It may also help reduce cholesterol and triglyceride levels while improving blood sugar.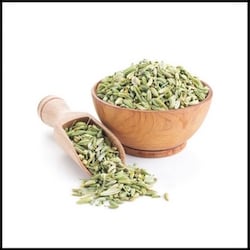 Fennel
Fennel is rich in bone-strengthening nutrients and antioxidants. It may help reduce inflammation in the body and to rid the intestinal tract of mucus. It may support liver and gallbladder functions while improving digestion and reduce gassiness. Fennel is an antacid, antispasmodic, diuretic, and it is used to kill parasites.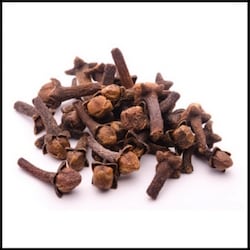 Clove
Clove is used as an antioxidant, an antifungal and an antibacterial agent. It may help boost the immune system, protect the liver and improve digestion. Clove is commonly used for the treatment of parasite infections.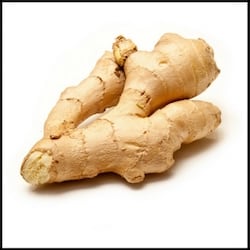 Ginger
Ginger is a root that has cleansing and detoxifying properties. It promotes healthy gastrointestinal function and is very useful during the cleansing process as it may calm an upset stomach or nausea.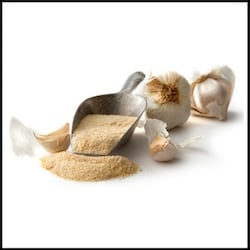 Garlic
Garlic is a very potent antibacterial, antifungal and antiviral. It will help rid the body of candida cells and other parasites. It may also assist in removing heavy metals from the body. Garlic is also known to improve blood pressure.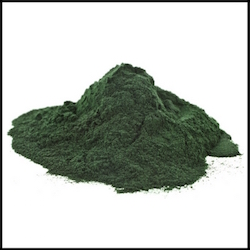 Spirulina
A blue-green algae rich in protein, iron, calcium, manganese, vitamin B1 and B2, and phytonutrients like carotenoids. Spirulina is a complete protein source, containing all essential amino acids. Its protein content by weight is about 60%. Spirulina is known to be an excellent chelator, which means that it can bind to toxic waste and eliminate it from the body.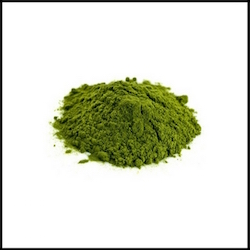 Chlorella
Chlorella is a freshwater single-cell green algae that is known to boost energy levels, encourage weight loss and eliminate toxins and heavy metals such as mercury. Like spirulina, chlorella is rich in protein and phytonutrients like chlorophyll, beta-carotene, B vitamins, iron, zinc, potassium, phosphorus and magnesium.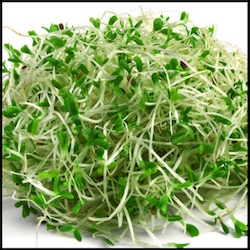 Alfalfa
Also called Lucerne, Alfalfa is rich in chlorophyll, protein, beta-carotene, vitamin C, D, E and K. Alfalfa is a good source of calcium, which is needed for bone health. It may help to treat diabetes, asthma, arthritis and high cholesterol.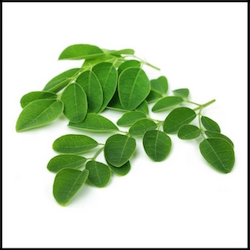 Moringa
A great source of protein, vitamin A, vitamin C, iron, potassium and calcium. It may help improve conditions such as diabetes, anemia, cancer, inflammation, arthritis, epilepsy, kidney stones, thyroid disorders, and headaches.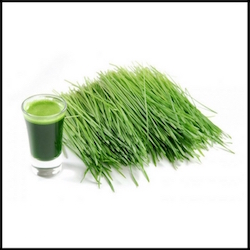 Wheatgrass
Well known for its anti-cancer properties and its impressive nutritional content, wheatgrass is often referred as the "life-blood" of plant life. It provides protein, fiber, vitamin A, B, C, E and K, as well as potassium, iron, copper, manganese, selenium and zinc. Wheatgrass is another great source of chlorophyll.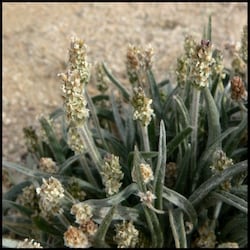 Psyllium Husk
Psyllium husk is a fiber from the plant Plantago. It has the ability to suppress hunger and make the fast much easier. Psyllium fiber is the best for cleansing the digestive tract. It sweeps the intestines clean of toxins left by candida and parasites. It binds to loosened plaque and other toxic material, pushing them out of the system.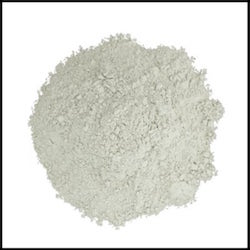 Bentonite Clay
Bentonite clay can absorb up to 40 times its weight. It is the best heavy metal detoxifier. It is made of volcano ashes and cannot be absorbed by the body. It has the ability to remove heavy metals and other toxins from the body. When mixed with water, the bentonite clay swells. Its negative charge binds to the positive charge of toxins, heavy metals, and other waste, and carries them out of the body.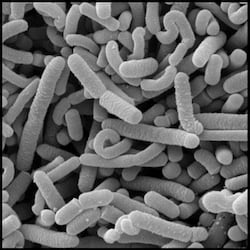 Probiotic
Probiotics are beneficial organisms that maintain the natural balance of the intestines. They are known to improve digestion, immune functions, and mental health. They are beneficial for weight loss and for the treatment of different immune diseases. They protect against pathogens and contribute to the production and assimilation of nutrients.
OMDetox Probiotic blend contains 30 billion active strains:
Lactobacillus Acidophilus
Lactobacillus Plantarum
Lactobacillus Salivarius
Lactobacillus Bulgaricus
Lactobacillus Casei
Lactobacillus Rhamnosus
Bifidobacterium Lactis
Bifidobacterium Bifidum
Bifidobacterium Longum
Bifidobacterium infantis