"Hundreds of Heart Disease and High Blood Pressure victims who were forced into a life of medication, tests, and surgeries are now enjoying a life free of stress and anxiety and are healing their diseases – thanks to this 'miracle' diet."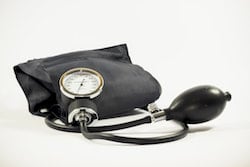 Now I'm guessing for a lot of you this is probably not the first time you try a healthy heart diet. The first thing I want to mention is that if you've failed at lowering your cholesterol and blood pressure in the past, it's not your fault. There's a lot of information out there, and it can be confusing. Many times that information overload keeps you from success. It's okay.
If you've been concerned in the past that you can't succeed at lowering your cholesterol and blood pressure, I want to put those fears to rest. You can do this. You just need the right person to explain it to you…
Hi, I'm Dominique and I've created this program for you, the heart disease victims and the high blood pressure sufferers. You've been caught up in the worst epidemic that is sweeping the Western society. Millions of people, just like you, are suffering.
You're suffering because you've followed the normal recommendations from your government and doctors…
Do you see what I am talking about? You, like your friends and family, were following guidelines. But those guidelines led you into one of the most common diseases of our days.
The big food corporations want you to think that their products aren't really hurting you. And Big Pharma wants you to think that the only way to treat your illness is to take their drugs, you know, the ones with all the dangerous side effects. I'm here to tell you that they're wrong! They want you to think that but it's not true.
If you've ever thought that food and pharmaceutical corporations actually want you to fail, you're probably right. They don't benefit from you getting healthy. They want to keep you sick, but not dead. The difference with me is that I actually care about your health and truly want to see you living a long and healthy life.
So that's what I'm here for.
I know you have a dream
to change your lifestyle and live a healthy life!
And I want to show you how to make that happen with this 4-week program.
The diet program that I have created is designed to undo all of the nasty health problems that you have. And these problems are the consequences of the guidelines established by your government that you've been following.
This program is 100% natural, it's totally safe and after doing only one month you're going to see huge changes in your blood tests. Your doctor is going to be astonished and amazed at how quickly you have improved your disease.
Your friends and family are going to be relieved that you're curing your heart disease and high blood pressure. At first, they won't believe you, but when you show them your test results, they're going to want it for themselves. You will do what doctors can't do and haven't been doing for the last few decades, reverse and cure high blood pressure and heart disease. Because let's be honest, even their medications don't work. They treat your symptoms, but in the end, you're still sick!
My program will also help you relieve all the stress and anxiety that comes along with heart disease and high blood pressure. Being constantly afraid of having a heart attack isn't fun. Plus, the stress actually makes the disease worse.
It's time for you to stop worrying and start living.
Would you like to stop your medication, lose weight, and have more energy? The only way you can do this is with my program.
As an added bonus, this program will help you reduce the amount of plaque that is building up in your arteries. And it will help with angina pain almost immediately. People have stated that their angina has disappeared in only a few days of starting the program.
You're probably wondering, how could all of this be true? And how come your doctor has never told you about it? Why have you not heard this on the news? The answer is quite simple: there is not a lot of money to be made with my program! You only need to buy it once and then follow it…
The doctor gets paid every time you visit him and the pharmaceutical company gets paid every month when you refill your prescriptions. Why would they tell you about a cure that eliminates their drugs and services? That would be silly of them. Hence, you never hear about it from your doctor or the media.
I am not here to become a billion-dollar company, I'm here to help people like you. And I've been helping people like you for the last 7 years. I was even part of a documentary TV series that aired in the United Kingdom on BBC and is now on Netflix UK & Ireland.
All the participants finished the TV program with normal blood pressure and even dropped their cholesterol 70+ points! Their results were amazing. Even the diabetic patient was able to stop his medication during the program. The chief medical examiner at the hospital couldn't believe that he was able to manage his type 2 diabetes and stop his meds!
I'll be honest with you, this is not for everyone. It can be difficult for some people to change their diet. But it's easier than living with heart disease and high blood pressure.
This program is not for people who want to continue living in their pain and enjoy spending countless dollars on medication and hospital bills. If you enjoy the stress of heart attacks, then no need to continue reading. This program is not for you.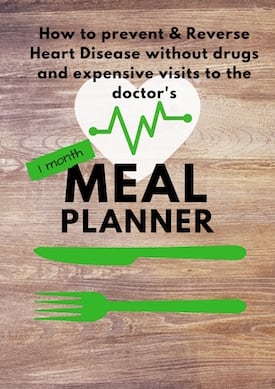 My goal with this program is to help two types of people:
For those who are afraid to get heart disease because it runs in their family, or because they have recently been diagnosed with high blood pressure or high cholesterol, you'll get the chance to treat your symptoms and prevent heart disease from killing you.
For those suffering from heart disease and are already taking medication, you'll be able to treat the root cause of your illness without medication and live a longer and healthier life than what your doctor told you.
This 1-month program is for a person who is eager to change. A person who will do anything (even though this program isn't extreme) to reverse and stop their heart disease or high blood pressure from getting worse. This person wants to see results NOW. And results WILL be seen as soon as my diet program starts.
This program includes over 50 unique heart health recipes. My 1-month meal planner includes:
Breakfast recipes
Lunch recipes
Dinner recipes
Healthy smoothies
Weekly grocery lists
Pantry essential checklist
Here are just a few of the benefits you're going to see within one month of starting the program:
Reduced cholesterol levels (no more crap clogging your arteries)
Lowered blood pressure without having to take all the drugs (you get to lower your monthly medical expenses as a bonus)
No more angina pain (you shouldn't have to hurt in order to live)
You will lose excessive weight (without being hungry or starved)
You will look younger because your skin will be healthier
No more fears of having a heart attack
Better digestion and less bloating
Reduce your chances of having heart surgery because your circulatory system is getting healthier
Save money on food because this program isn't expensive
Your body will start removing built-up plaque that is clogging your arteries
Reduce your chances of having a stroke
No more constipation
Of course, if you were to hire a heart health nutritionist with my knowledge of reversing heart disease and high blood pressure you would be paying at least $80.00 per hour, and they require a package of at least 4 hours with a "First Time" consultation fee of $130.00. That's an astonishing $450.00…minimum.
The regular price for a heart health diet program that includes a pantry list, grocery list, and over 50 recipes is $75.00.
But you won't pay


$75.00

You won't even pay


$50.00
Not even
$35.00
Nope…
When you act right now you're going to get it for only $19.00…it's a steal…that's savings of over $50.00…my accountant can't believe that I am giving it away for such a low price, he's losing his mind… I'm not sure how long I can keep it at this low price…that's why you need to act right now! "You don't want to lose out."
And…
Today I am going to give you a gift…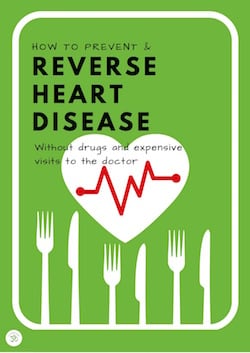 Three items that I know you are going to love. First, I am going to give you my "How to Prevent & Reverse Heart Disease" ebook. This book should be given to every heart disease and high blood pressure victim the moment they leave the hospital. It is packed full of useful information that's going to help you prevent your disease from getting worse. You'll learn about:
How one lucky U.S. President reversed his heart disease
The TMAO effect
Dangers of the paleo diet and heart health
Why the Atkins diet is dangerous
What foods lead to increased cancer risk
Important facts about cholesterol and saturated fat
The TV documentary case study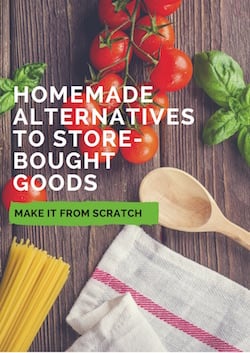 The second gift you are going to get today is my "Healthy Alternatives to Store-Bought Goods" guide. These simple recipes will:
Save you even more money
Reduce your sodium intake
Make you the king or queen of the kitchen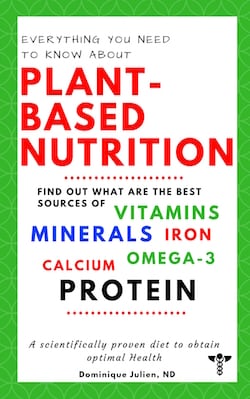 And the third gift for you today is my "Plant-Based Nutrition" ebook. This book is packed full of nutrition information so that you never need to worry about starving your body of essential nutrients. You will look and feel amazing when you implement this information. It talks about the best sources of nutrients and vitamins and how much you need on a daily basis.
Let Me Show You Everything You'll Get Today
When You Buy OMDetox Meal Planner Today!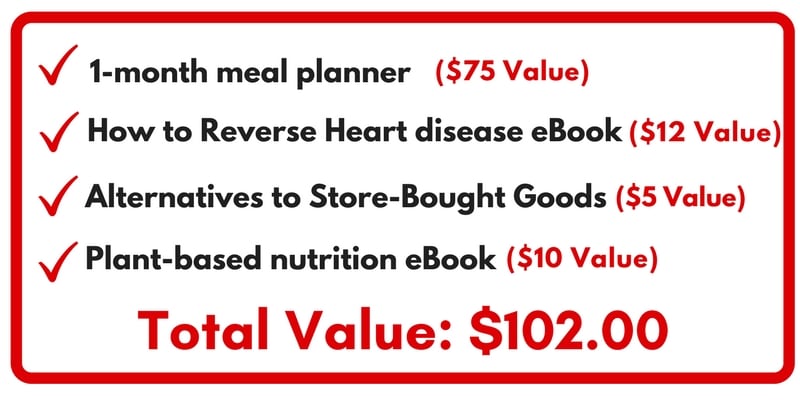 I'm not going to let you pay $102.00 today, you're not even going to pay half that. Like I said before, I want you to be healthy and if I charge the regular price right now you may not get it. That's why I'm dropping the price for you, right to the bottom…I can't give you any more money…this is as low as I can go.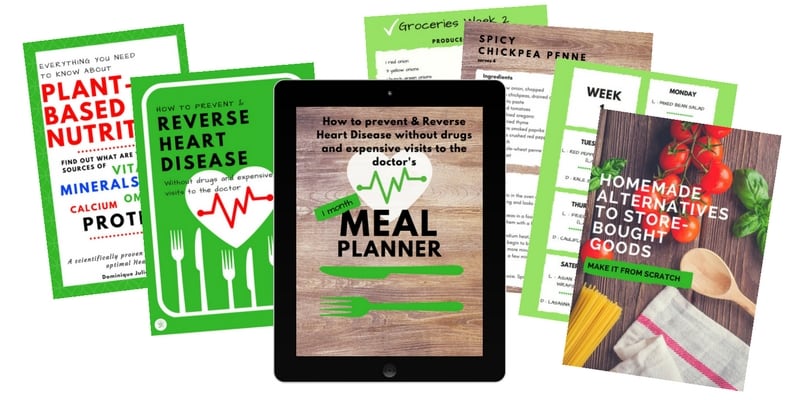 I'm doing this today because I'd like you to help me in return. You can get this complete program at this incredibly low price if you help me…I am not asking for much…I just want to hear your story after you completed the program…Your story will help me show others, just like you, that they too can be free of heart disease and high blood pressure.
That's it!
So click on the button below, fill out the form on the next page (double check your email address), choose your 100% secure payment option and click the "continue to payment" button. This will take you to the 100% secure and protected payment page, here you will enter your payment details and as soon as you click the proceed button you will have your complete package and all the FREE gifts emailed to you.
To download everything right away make sure you click the download option after you have submitted your payment details. If you forget to do this you can always download it from the email receipt that is sent to you.
I can't wait to hear your success story after you have completed my program. I know you're going to be amazed. Enjoy, and speak to you soon.
Dominique, xx
P.S. If you have scrolled all the way down here without reading all of that amazing information about heart disease and high blood pressure, here's the deal. You get the whole 1-month program for only $19.00—saving you over $80.00—and I am going to throw in an extra $27.00 worth of goodies for FREE! But you need to do it today because I'm only offering this for a limited time. "Don't miss out!"
P.P.S 273 people die every single day because of prescription drugs. Drugs that their doctor told them to take. Don't be a statistic. Act now, please…before it's too late.