Description
Regain your health with OMDetox Vitality package. For three months, you will take the best superfoods out there, while restoring the balance of your gut flora with our unique probiotic formula.
Have you been feeling off lately? Are your energy levels always low? Is your digestion all messed up? Are you always sick? Are you tired of feeling like this? Well now is the time to do something about it.
The secret to good health is found in a nutrient-rich diet, daily exercise, stress management and sufficient sleep. Perhaps you are doing everything that you can, but it might not be enough. Our modern society forces us to work overtime, live a stressful life, eat in a hurry and mistreat our bodies.
Taking OMDetox supplements and probiotics daily will support your body with the nutrients it deserves, while improving your immune system and repopulating your gut with new beneficial bacteria. This 3-month program will bring you one step closer to optimal health.
OMDetox 3-month Vitality package includes:
Green Superfoods – 420 capsules
Probiotics – 90 capsules
Green Superfoods Ingredients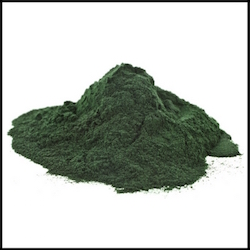 Spirulina
A blue-green algae rich in protein, iron,calcium, manganese, vitamin B1 and B2, and phytonutrients like carotenoids. Spirulina is a complete protein source, containing all essential amino acids. Its protein content by weight is about 60%. Spirulina is known to be an excellent chelator, which means that it can bind to toxic waste and eliminate it from the body.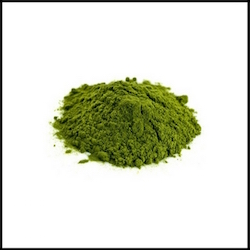 Chlorella
Chlorella is a freshwater single cell green algae that is known to boost energy levels, encourage weight loss and eliminate toxins and heavy metals such as mercury. Like spirulina, chlorella is rich in protein and phytonutrients like chlorophyll, beta-carotene, B vitamins, iron, zinc, potassium, phosphorus and magnesium.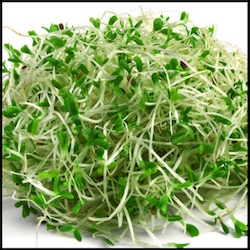 Alfalfa
Also called lucerne, Alfalfa is rich in chlorophyll, protein, beta-carotene, vitamin C, D, E and K. Alfalfa is a good source of calcium, which is needed for bone health. It may help treating diabetes, asthma, arthritis and high cholesterol.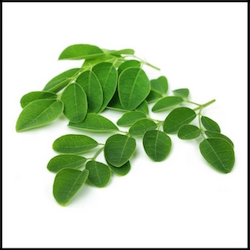 Moringa
A great source of protein, vitamin A, vitamin C, iron, potassium and calcium. It may help improve conditions such as diabetes, anemia, cancer, inflammation, arthritis, epilepsy, kidney stones, thyroid disorders, and headaches.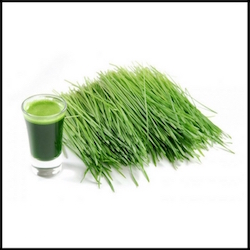 Wheatgrass
Well known for its anti-cancer properties and its impressive nutritional content, wheatgrass is often referred as the "life-blood" of plant life. It provides protein, fiber, vitamin A, B, C, E and K, as well as potassium, iron, copper, manganese, selenium and zinc. Wheatgrass is another great source of chlorophyll.
Probiotic Ingredients
Our blend of prebiotics and probiotics is formulated to support a healthy microbiome. Each capsule contains 30 billion active bacteria (30 Billion CFUs) and 10 strains of Lactobacillus and Bifidobacteria.
All natural and vegan, our probiotic supplements help you heal digestive discomforts like constipation, gassiness, bloating, and diarrhea. Probiotics are also used to treat IBS, candida overgrowth, SIBO, and other digestive diseases.
Take probiotics daily for weight loss, bad breath, strong body odour, yeast infections, acne, low immunity, mood disorders or food intolerances.
Why are probiotics great for everything? The answer is simple. The microbes living in our gut can affect our whole body because they manage the good functioning of the immune system. Our gut flora not only influences our digestion, it also affects our metabolism and even our mind. More and more studies are now showing the benefits of taking probiotics to treat illnesses.
Probiotics are good for:
Poor digestion
Weight management
Irritable bowel syndrome (IBS)
Leaky gut syndrome
Nutritional deficiencies
Diarrhea
Bloating
Intestinal gas
Constipation
Yeast infections
Eczema
Acne
Depression
Anxiety
Mood swings
Low immunity
Candida overgrowth
Food allergies
Ingredients:

Lactobacillus Acidophilus
Lactobacillus Plantarum
Lactobacillus Salivarius
Lactobacillus Bulgaricus
Lactobacillus Casei
Lactobacillus Rhamnosus
Bifidobacteria Bifidum
Bifidobacteria Longum
Bifidobacteria Lactis
Bifidobacteria Infantis


Other ingredients:
Plant-derived cellulose, potato starch, inulin (from chicory root)
Our probiotics do not need to be refrigerated. However, we recommend storing in a refrigerated space.