We all have different stories. You may decide to do a detox to clean your colon, to lose a little bit of weight, or to heal an illness. Cleansing could also be part of your spiritual practice, or simply something you like to do once a year. What is your story? Share your OMDetox experience with us and spread the words!
"I lost a total of 20 pounds"
Unfortunately, I had to stop my detox after 5 days because I was on a waiting list for medical surgery and they called me during my detox. I had no choice to stop. I never thought I would say that, but I was sad to stop!The benefits that I got from this detox are incredible. First, I lost my belly! No matter what I've tried in the past, that extra fat was never going away. And now I don't feel bloated anymore. I lost a total of 20 pounds, counting the week of pre-cleansing I did, following the vegan recommendations.
I have joint pain since the birth of my child which literally paralyzes me as the day go by…. And it's gone at 85%.
I have better sleep and the flu-like symptoms that I have since a few months are GONE!
But the best part of this detox is that it helped me change my relationship with food. I am learning how to eat healthy, to appreciate the food I put in my body.
If you have questions during your cleanse, don't hesitate to write Dominique, she gives great support!
-Melody D'amour, Canada
"Dominique made me feel like she was by my side"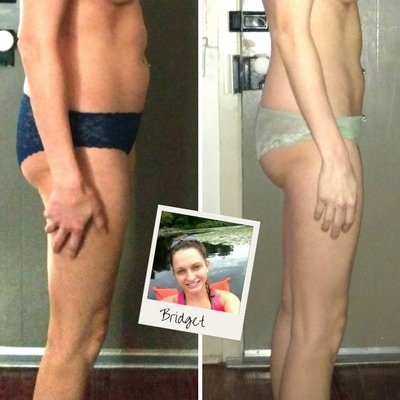 I have never been more proud of myself, EVER! I went into this detox with the hopes to take control of my body's health, the natural way, and I DID JUST THAT! The detox was difficult at the beginning, but I stuck with it, and as the days went by I felt better and better! The support from Dominique and the OMDetox team was absolutely amazing! Even though I went though this detox at home alone, Dominique made me feel like she was by my side, ready to answer any questions or concern I had throughout the entire cleanse! I will be forever grateful for the knowledge and information given to me though the OMDetox website & support videos.This detox really did change my life! I have converted to an all plant based diet and have never felt better in my life! Believe me, I would have NEVER IN A MILLION years thought I would choose to do that but with the knowledge I now have, I feel it is the best choice for me.
-Bridget Lawrie, USA
"I got a lot more out of the colonic than I thought."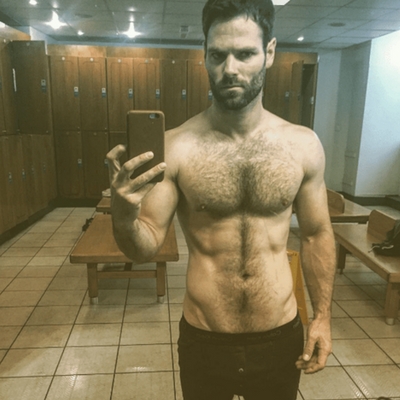 "Came into it quite ignorant to the benefits but I knew the idea was to rest the digestive system. I took part more for moral support for my wife. The hunger wasn't too bad after a few days and energy levels increased day by day, but the boredom and frustration of not eating really got to me at times. I relaxed most of the week and went to the gym 4 days our of 7 to do light exercise, and played golf one day too. I lost around 6kg and slimed down. Not the reason I wanted to do it but it is an added bonus to trim down before the Christmas season. I got a lot more out of the colonic/enema than I thought. I certainly felt the benefit of those and would do them again."
-Matt Kennard, United Kingdom
"Constant support from the OMDetox team."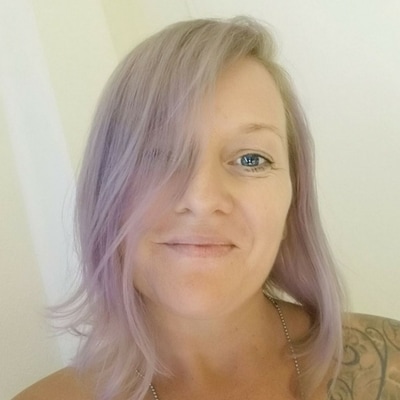 "I'm a food addict and going through detox was never something I'd considered myself doing. Definitely not for 7 long days. Don't know why, but I've decided that it's time to give it a go, and get out of the comfort zone. It was very challenging but also very rewarding experience. Constant support from the Om Detox team, good quality of the products and all done in a comfort of your home, for a fraction of the price you would pay in a center. I feel like I gave my body a rest, I became more aware of the food choices I make and how my body reacts to certain stuff. Highly recommend. I will definitely do it again…at some stage.
Thank you so much"
-Kinga Kruk, Thailand
"My stomach is flatter"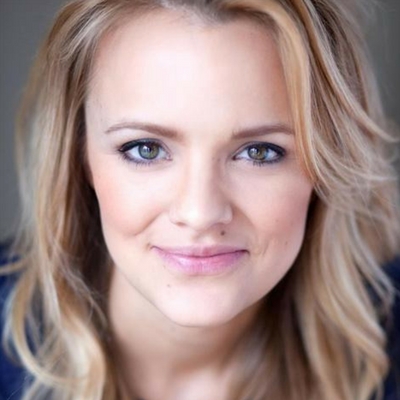 "I thought it would be incredibly hard all day each day, which it wasn't (as much as I'd thought). I'd also thought I would get headaches, but that didn't happen at all, and I think that was down to taking the pre cleanse seriously.
I was surprised at how much energy I had and by how much weight I lost. My stomach is flatter and my face looks much slimmer. I hadn't thought much about that aspect of it and it was a pleasant surprise, especially going into Christmas!
I feel great about having cleared out my colon! The colonics really made me feel the progress of what we were doing and reminded me every day why I was doing it. Hopefully having done that, I now have a clean slate to start with and will feel the benefit going forward."
-Laura Aikman, United Kingdom
"everyone should do this"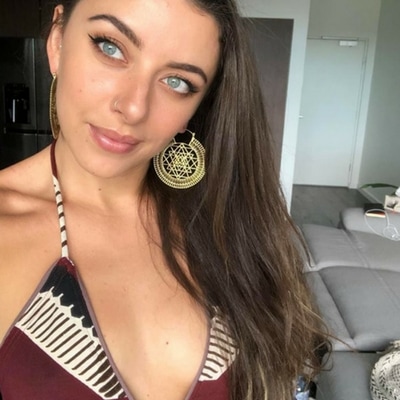 "One of the best decisions i have made in a long time to do this Detox! It was exactly what my body needed and receiving SO much constant support and guidance from these guys which made the whole process much easier and encouraging. I really think everyone should do this – the amount you get for the price is just unbeatable! Thanks guys!!"
-Alexandra Tia, Thailand
"I never felt hungry!"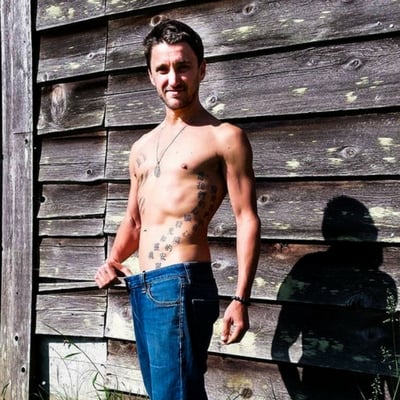 "On the third day, I felt an increase in energy and had lost all feeling of being "over full". My stomach had flattened. With the ingestion of psyllium husk I never felt hungry! By the fifth day, I felt so good I actually didn't want to eat food anymore. My intestinal bloating and gas issues had disappeared. An added bonus of the cleanse was that I lost my belly fat among other areas and a total weight of 16 lbs!!"
-Shane Mckechnie, Canada
"I have managed to lose 30 pounds"
"I rarely leave raving reviews about a product or person, but once either one has truly impacted my life, I make time to give them the accolades they deserve. I met Dominique in 2015 at Orion healing center. She taught me about the importance of living healthy lifestyle. Since applying her teachings based on proper nutrition, and using her products, I have managed to lose 30 pounds and kept it off for over a year now!! Keep in mind, her products are not quick results oriented. They are not weight loss products. On the contrary, these products cleanse your body, ridding off toxins which then allows your body to naturally absorb all the necessary nutrients, while excreting unwanted foods. I believe 100% if followed, others would greatly benefit. Thank you so much Dominique. I'm still sailing the vegetarian ship looking and feeling fabulous!"
-Julie Kimotho, USA
"I expelled many worms"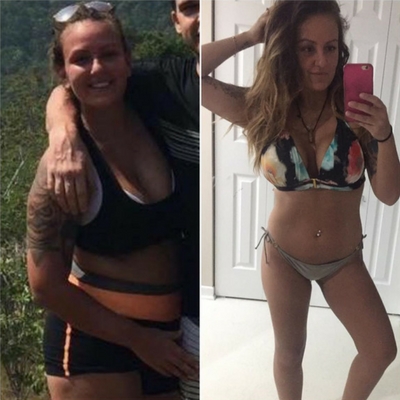 "I was shocked to see everything that came out of me during the colon cleanse. I realized that parasites were the source of all my digestive problems. I expelled many worms during the enemas from the 4th day of my detox. I lost 25 pounds and I am still on the path of regaining my figure. I changed my diet and I now have the energy and the will power to exercise. Before the detox program, I was lazy and felt like it was too late for me to lose the weight. It was a big challenge for me, and it was totally worth it. 7 days well invested!"
-Karolann Savard, Quebec
"The results after 7 days were amazing"
The 7 day OM Detox & colon cleanse I did at home delivered on every point even though I had quite high expectations after watching Nick Knowles The Retreat on BBC & Nexflix. The plan is precise to the last detail, supplements are of excellent quality and I received further personalised supplement information directly from the no-nonsense Dominique who was a delight. The results after 7 days were amazing, weight loss, clarity of mind, no bloatiness or constipation for some time after. Would warmly recommend. Already planning my next detox week this spring.
-Olja Rastic-Dulborough, United Kingdom
"I no longer want to hurt my body"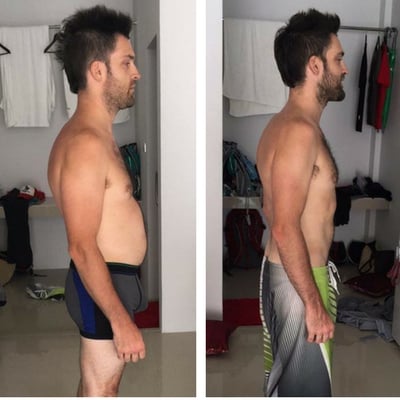 "I heard so much about this "full body detox" from friends that I decided to give it a try. I was on vacation with my girlfriend and I finally had the time to take care of myself. The last few years were hard on my body; a lot of alcohol and junk food. I felt like an old man. After the 7 day cleanse, I had lost 20 pounds and felt amazing. My appetite had changed and I decided to turn my life around by choosing a whole foods plant-based diet for the future. I no longer want to hurt my body. I don't want to be sick like everybody. This detox truly has changed my life."
-Richard Guilbeault, Quebec
"it has change my life"
"I have heard of Detox in my world-wide travelling but always thought it was not for me. How wrong I was !!!!!!!! I have recently completed my two week pre-cleanse and the 7 Day Detox Course and am at present completing my post detox days.
Well in short, it has change my life. I feel amazing, my whole body has been reset, to possible how it was many years ago. My whole attitude to food and my body has changed. I am sixty years old, 20 kg over weight, suffer from PTSD, flux oesophagus, and take statins for high cholesterol, that since Detox has all stopped, no more pills and I do not even feel as though I will need them again. This was all with consultation from my doctor.I have diabetes in the family it killed my father and my younger brother has type 2, could of been my future. I have lost 9 kgs in weight over the pre-cleanse and 7 Day Detox, and my whole body seems to glow with health and my diet will now be vegetarian for life. I recommend a Detox to everyone, it cannot hurt you, but will improve your LIFE.
Thanks to All the People at OmDetox"
-Clive Tyndale, United Kingdom
"I learnt how to eat properly for the rest of my life"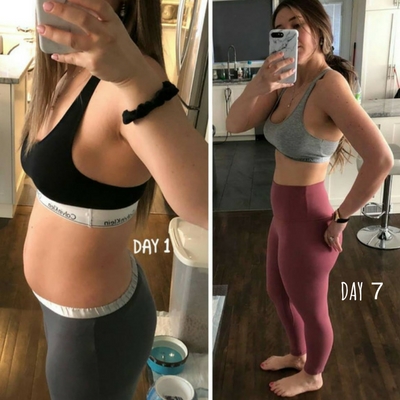 This detox / cleanse program changed my life forever. Not only did I melt the baby weight I was unable to lose from my pregnancy but I learnt how to eat properly for the rest of my life. I will forever be grateful to OM detox and Dominique. I will also do this cleanse once a year to maintain a clean and healthy mind body and soul.
-Sarah Teman Azerad, Canada

[omdetox_newsletter]

"this was not just a quick fix"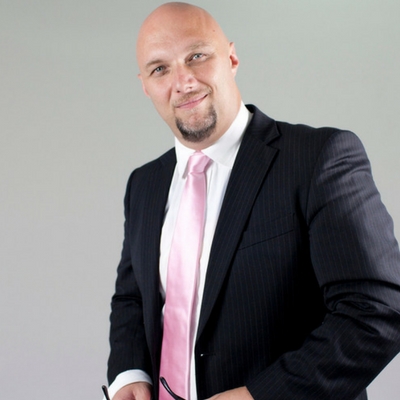 "I can't believe that a big guy like me could stop eating for a week. I am surprised how much energy I had during the 7 Day program. I feel healthier, I lost 7 kilos on the 7 day cleanse, and I know this was not just a quick fix.The nutritional education I have got from Dominique's program has set me up for the rest of my life!"
-Glenn Twiddle, Australia
"I'm really proud of myself"
"After watching The Retreat on Netfix 6 weeks ago, I decided to do the 7 day Omdetox as my health had been plagued by stomach cramps, bloating and other symptoms associated with intestinal parasites. I am so glad that I did!! I've never done a fast or detox before but was surprised at how easy I found it. The drinks were not very palatable so I mixed them with a freshly squeezed orange then they were easier to drink. I didn't have any hunger pangs & generally felt quite well the first few days but by day 4 I did start to feel my energy levels were low and experienced headaches. I had bought a slow juicer so the juices helped when I felt like this and made a welcome change from the boredom of water, detox drinks & herbal teas. I personally didn't bother with the afternoon broths but opted for a green juice instead. The enemas took a little getting used to but I actually used to look forward to them & felt lighter and clean from the inside after them. The hardest part for me was sticking to the times for taking the detox drinks and supplements & had to set alarms on my phone. I would highly recommend this form of detox, its easy to follow with video support to help you & you learn so much about how your body works & how to eat better for a more healthy life in the future. I found Dominique was very supportive & informative answering any questions or concerns I had, I didn't feel like I was alone whilst doing the detox. I flushed out the nasty parasites and got rid of 14lb I had been carrying around, I feel amazing now. I'm really proud of myself for doing it, it was challenging at times but I feel its a new start now toward a much healthier plant based diet. If your thinking of doing it, it will be the best money you ever spend & your investing in your health!"
-Tracy Donaldson, United Kingdom
"my skin feels better than ever"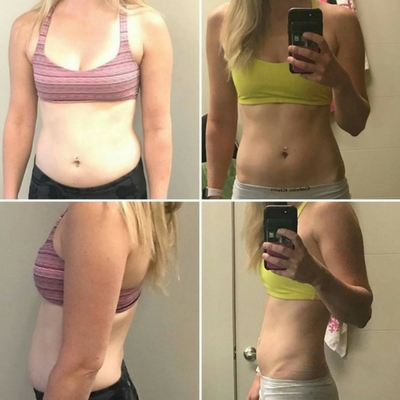 "I did the detox and felt awesome! Lost weight, Slept better, Skin felt amazing. Doing the Detox is a great way to transition yourself to a new diet. After the detox I started eating a plant based diet and have continued to loose weight and feel much more healthy. I use to have to use steroid lotion for my eczema because it was so bad, which wasn't a long term solution. I now no longer need it and my skin feels better than ever! They are very helpful guiding you along the process answering questions before and after. Would high recommend it!"
-Raina Naomi, Canada
"my cholesterol dropped from 264 to 186"
"As a colon cancer survivor , I am tested regularly for various things – My age is also a factor … I have done programs with Om both at Orion in Thailand and the home version now being offered . Much of the claims for the product can be discussed , and not all agreed on but there are clear ways to see results – I just completed a 7 day water fast using the detox package and I lost 15 pounds of weight and have been able to keep it off for several weeks , last time I also was able to lose large amounts of weight and kept it off for over a year . I did blood tests before and after the fast and this showed very positive results , you won't get many people creating medical baselines so I thought ild share – my blood pressure dropped from danger levels to normal for a man my size and weight , my cholesterol dropped from 264 – 186 and my triglycerides went from 244-109 …at 6'2 I went from 187#s to 172# … those are the basic gains in health one sees from using a fast and detox , keeping a healthy diet and moderate exercise afterwords can yield serious results . Be advised my physician is intrigued by my results but my gastro drs highly against – so if you are older and overweight check with your health care providers but I can say this regimen has worked for me and I have very dramatic results to show for it ! Thanks Dominique"
-Moaya Scheiman, USA
"feel clean inside and out"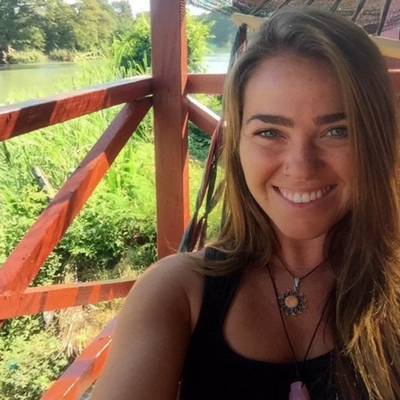 "OmDetox is the ultimate kick start to a healthy lifestyle. I have recommended it to so many friends, family, co workers and clients. It's amazing post holiday season or prepping for bikini season to feel clean inside and out! I also have recommended to friends considering going vegan as it made the transition much easier once you feel how amazing it feels to be light and plant based. The Omdetox support system is there every step of the way proving great feedback tips and knowledge. To the average person it's a very new concept but two days in the at home process is super easy and not weird at all! I never felt hungry during the cleanse even while working full time and exercising."
-Danielle Bushell, USA
"I recommend it to anyone"
"Although I eat mostly organic and fairly healthy, I was having digestive problems, felt tired and my immune system was very low to the point that I would catch any little cold my children brought home and I would be sick for weeks often needing antibiotics to clear it.
I decided to give OmDetox a try. I was very shocked to discover that I was infected with parasites and that they were most likely the cause of my problems. I saw them coming out from day 3 and I eventually stopped counting as I flushed so many! I was completely horrified but so happy to get rid of these nasty things!
I had tons of questions and Dominique and Derek were very supportive, friendly and quick to answer.
I lost weight, my stomach flattened and I feel much better now. I have more energy and my cravings stopped.
The 7 days detox was fairly easy to do, even tho I still had to cook for my family and kept working which made it harder, but it was very manageable. I recommend it to anyone and I am most likely going to do it again! Thanks OmDetox!"
-Sandra Dee, Canada
"I have eradicated 30 years of reoccurring UTI"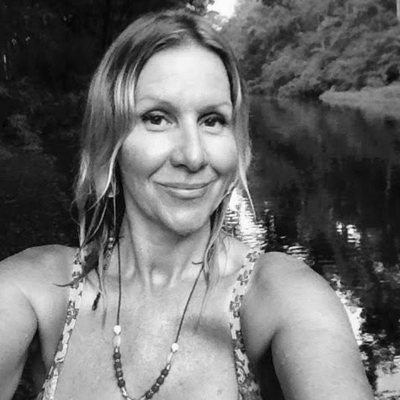 I had a amazing result with my detox. I have eradicated 30 years of reoccurring urinary tract infections, I mean I got them so often I could just look at a penis and end up with a UTI!! I had to endlessly take antibiotics to fix the UTI and then ended up with thrush! Happy to say No UTI's since September 2017 when I did a Om detox 7 day detox…Yahoo. That was just a side effect of why I actually went on the detox. Back in June 2017 I got a blister on the inside of my foot from a new pair of boots I had just started wearing. The blister then popped and fast forward 3 months refused to heal and got bigger and deeper ad turned into a nasty ulcer. I saw a doctor who did a test for possibly herpes and shingles and said its probably a basal cell carcinoma…..all tests returned negative for all of the above. That doctor gave me antibiotics.
My foot refused to heal and got sorer and harder to walk on. The antibiotics left me feeling bloated and with thrush! My friends then read about a bacteria that was prevelant in the sand and soil in the area I lived and as I always walk around barefooted I may have picked up the bacteria through the open blister on my foot. I went to see a different doctor who took a swab and the results came back that I did in fact have Burili Ulcer, also know as a 'Bairnsdale' ulcer in my area, a flesh eating bacteria that is closely related to Leprosy and Tuberculosis! The doctor told me it would not heal on its own and that I would have to take some pretty hard core antibiotics for 6 weeks or more and then that still may not heal it and I may have to have the ulcer and surrounded skin surgically removed!!!
Bugger that, I thought!! NO MORE ANTIBIOTICS!!! A friend told me about OmDetox and I ordered it and started the detox straight away.
The detox was really easy, I never felt hungry and I enjoyed the cleansing feel of the emenas. I couldn't believe what was trapped in my intestines, there was shit up there from 5 husbands ago!! I swear I didn't even eat corn!!
My ulcer healed on its own in two weeks after being there 5 long months….completely better, no antibiotics!!
I went to see a Burili Ulcer specialist in Geelong who told me he had seen 500 cases of this ulcer and only 2 people had healed themselves and look at me, I'm number 3!!
I still give myself an enema once or twice a week to cleanse myself of any unwanted nasty bacterias and keep my UTI's at bay. I highly recommend this to anyone wanting to improve their health.
-Christine Barrow, Australia