Would you like to get in shape quickly without visiting the gym? Even if you've got a restricted amount of time to dedicate to exercising, there is a way to workout your whole body at home without any equipment. This kind of training is called HIIT workout, and you will find the best HIIT videos on YouTube.
HIIT workouts can help you increase your speed, your power, your endurance and your metabolic rate, while burning more fat and getting in shape faster than you expected.
HIIT workout stands for High-Intensity Interval Training. It alternates between high-intensity and low-intensity exercises. HIIT is a training technique in which you give 100% effort through quick and intense sequences of exercise, followed by short recovery periods.
HIIT workouts allow you to keep your heart rate up, and to burn more fat in less time. A typical HIIT workout usually last between 4 minutes and 15 minutes. To that, you can add some weight lifting, and a cool down session.
HIIT workout should be done 2 to 3 times per week. On the other days, you should do some resistance training or yoga.
Here are our favourite HIIT workout videos on YouTube. Let's get in shape!
5 Best HIIT workout videos on YouTube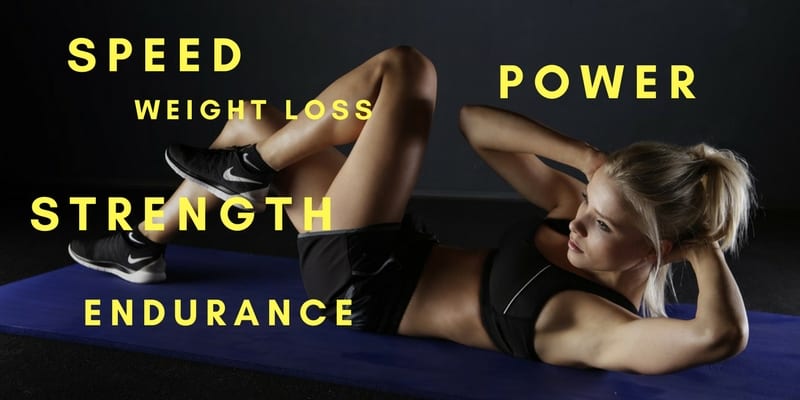 If you don't know Fitness Blender yet, you're missing out! Husband and wife Daniel and Kelli have more than 4.4 million subscribers. With over 500 full-length workout videos, they will help you shed the extra pounds you've been trying to lose for so long.
Fitness Blender offers a variety of brutal HIIT workouts from 5 to 90 minutes long, 5-day challenges, and a mix of Tabata routines, cardio and body strength, for beginners to advanced workout addicts.
This British hottie posts weekly HIIT workouts to help you burn fat and get fitter, stronger, healthier and leaner. He proves that nobody needs a gym to get strong and sexy. Most of his workouts can be done anywhere with no equipment.
The body Coach TV proposes 15, 20 and 25 minute HIIT workout videos, ab routines and exercises for beginners.
Millionaire Hoy is all about fitness. Get ready to sweat and move those legs because there is no rest with this guy. You will burn calories like crazy! The few hundred videos found on this channel can be done with or without equipment, in the comfort of your home.
Whether you prefer short or long routines, Hoy will make sure that you get the most out of your workout session.
POPSUGAR Fitness offers fitness workouts that will help you on your road to weight loss and healthy living. This show is hosted by Anna Renderer along with other fitness experts and Hollywood celebrity trainers.
They offer high-intensity circuit full body workout, Tabata, P90X, Bar Method, butt, abs or thigh workouts, and more. There is something for everyone.
Grab your dumbbells for an Intense 40 Minute Workout with Shelly Dose!
This girl is full of energy! She will make you move in all ways possible with athletic, low impact, high impact, HIIT and full body workouts… you name it she has it.
Shelly is a Certified Group Fitness Instructor with a long resume in the fitness industry. Her energizing workout music and her enthusiasm will make you feel like you are in a studio with her.