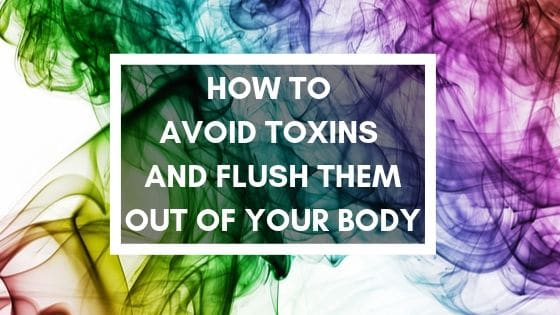 Do you sometimes feel like you live in a world that is poisoning you?
Like you're in a pool filled with poison…
Every day, you breathe toxic air… You eat and drink plastic…
All kinds of toxins and heavy metals such as mercury, lead, cadmium, and aluminium make their way into your body without you knowing (from silver fillings, seafood, pollution, paint, etc…)
Your food is full of pesticides and other chemicals used to kill bugs…
Medications, alcohol, smoking and recreational drugs kill your gut flora…
Yes, it's so depressing! But if you know toxins are there, what can you do to avoid them?
And what can you do to eliminate them from your body?
Here's how to reduce your exposure to toxins:
Eat clean
Choose organic whole foods. Avoid processed and conventionally grown produce. They contain pesticides, herbicides, fungicides which are all known to be toxic.
Eat mostly plants. Fruits, vegetables, and herbs are powerful detoxifiers. This is why a real detox diet should always be 100% vegan.
Drink clean water
It's important to drink filtered water to avoid the pollutants we now find in our drinking water.
It's now very hard to drink high-quality water. More and more studies show that microplastics are found in all sources of water, even in bottled water.
Reverse osmosis is a great way to eliminate the toxins from your water. It supposedly removes 99% of pollutants from the water, such as fluoride, chlorine, lead, arsenic, bacteria, etc… Although, it can be very expensive.
A good carbon filter such as Brita is a wise choice because it can remove 90% of impurities and it is affordable.
healthy lifestyle
Exercising helps detoxify the body. Whether you workout, or jog, or play basketball… As long as you move your body, it will be helpful.
Just going for a daily walk oxygenates your body and helps move toxins out of your body.
Stay away from cigarette or any type of smoke to keep your lungs healthy.
Avoid alcohol to avoid damaging your liver. A fatty liver can truly kill you!
Use natural products
Natural products aren't toxic. They don't pollute your home or your body. Plus, they are not tested on animals!
Good examples of products you should swap for natural ones are:
Shampoo and conditioner
Home cleaning products (a homemade vinegar and water solution is great!)
hand soap
Dish soap
Laundry soap
Face cream
Makeup
Cut plastic use
Plastic contains toxins that can disrupt your hormonal system, creating all sorts of health issues like thyroid problems.
Use reusable bags for your groceries. Always carry bags in your car and purse.
Buy metal straws instead of disposable plastic.
Buy glass jars and Tupperware. Use containers to store your food instead of plastic wraps.
Avoid fish, seafood, and sea salt as it may contain microplastics (and other pollutants)
Take off your shoes
Remove your shoes in the house! This is something I've learnt living in Asia…
Outdoor shoes bring back all sort of bacteria and toxins into your home. Think about how dirty the streets are. Dog poo, dust, garbage, parasites, etc… You don't want any of it in your home.
do a real detox
Even if you follow the healthiest diet and lifestyle, you'd have to live in a bubble not to be exposed to environmental toxins…
So, what you can do to eliminate toxins from your body is do a good detox.
The best way to detox at a cellular level is to do a fast… No food for 7 days!
This allows the body to get rid of old, damaged cells, and all the toxins they contain.
Fasting is a revolutionary way of cleansing!
I recommend the 7-day detox and colon cleanse program to anyone interested in deep cleansing.