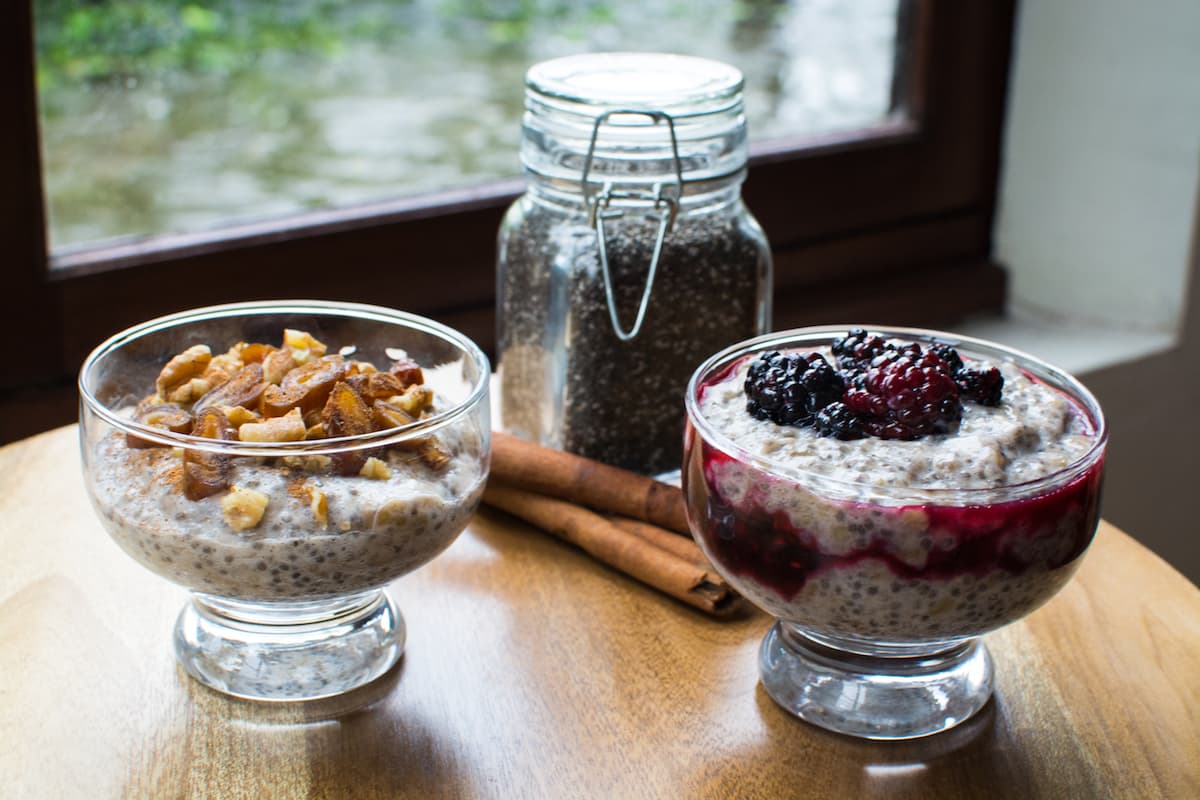 Looking for the best breakfast recipe that is both healthy and nutritious? One that is packed with protein, omega-3 fatty acids, vitamins, minerals, and antioxidants? We have one for you. Chia seed breakfast bowls are becoming a real trend because they are delicious and healthy. Chia is packed with fiber so it encourages healthy bowel movements, weight loss and overall health. Eating chia daily is part of a good detox diet plan. Chia pudding is easy to make and the seeds can be found in most grocery stores. Just soak them in water, juice or plant-based milk, stir a bit and wait for the texture to form. You can eat it plain with a drizzle of maple syrup, or with fruit and your favourite toppings.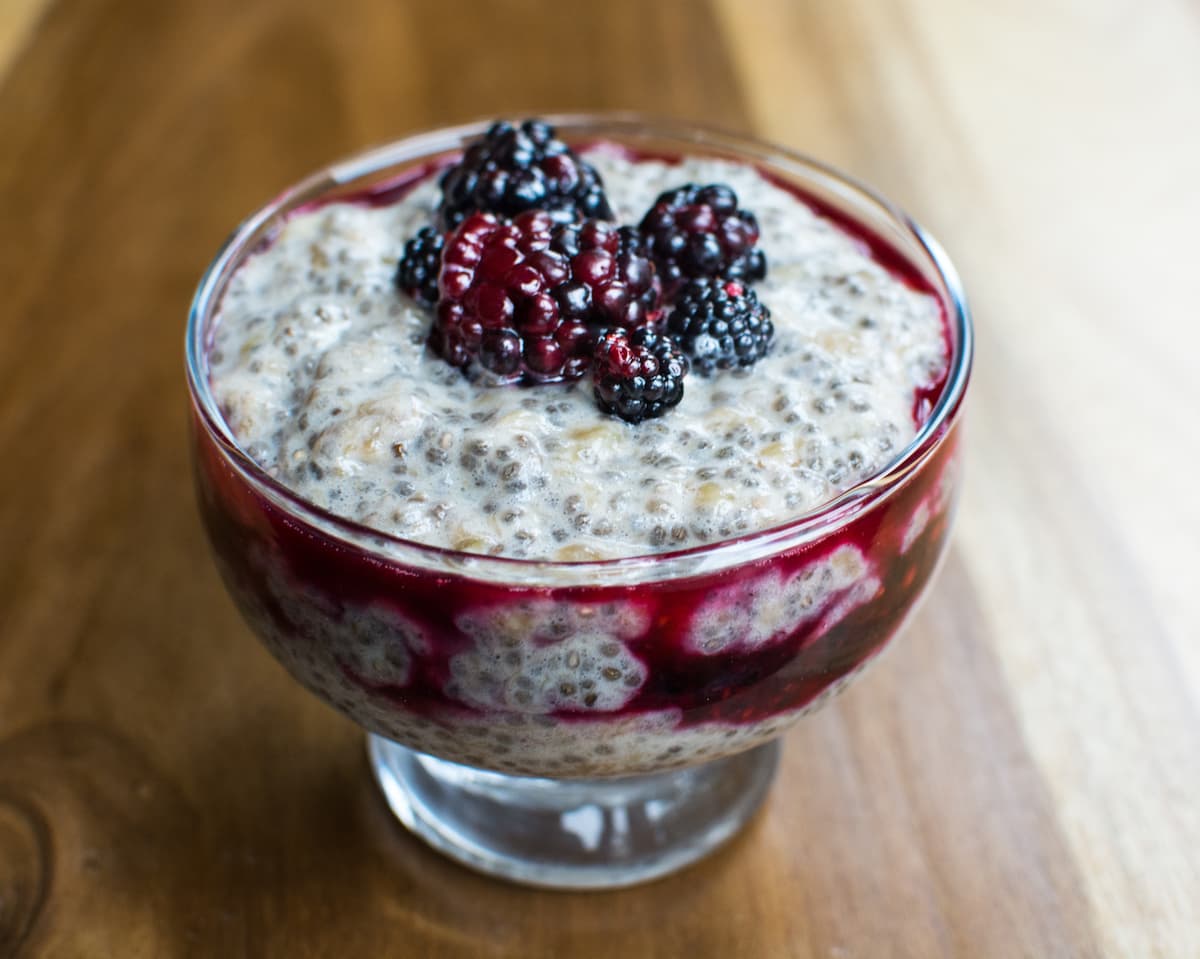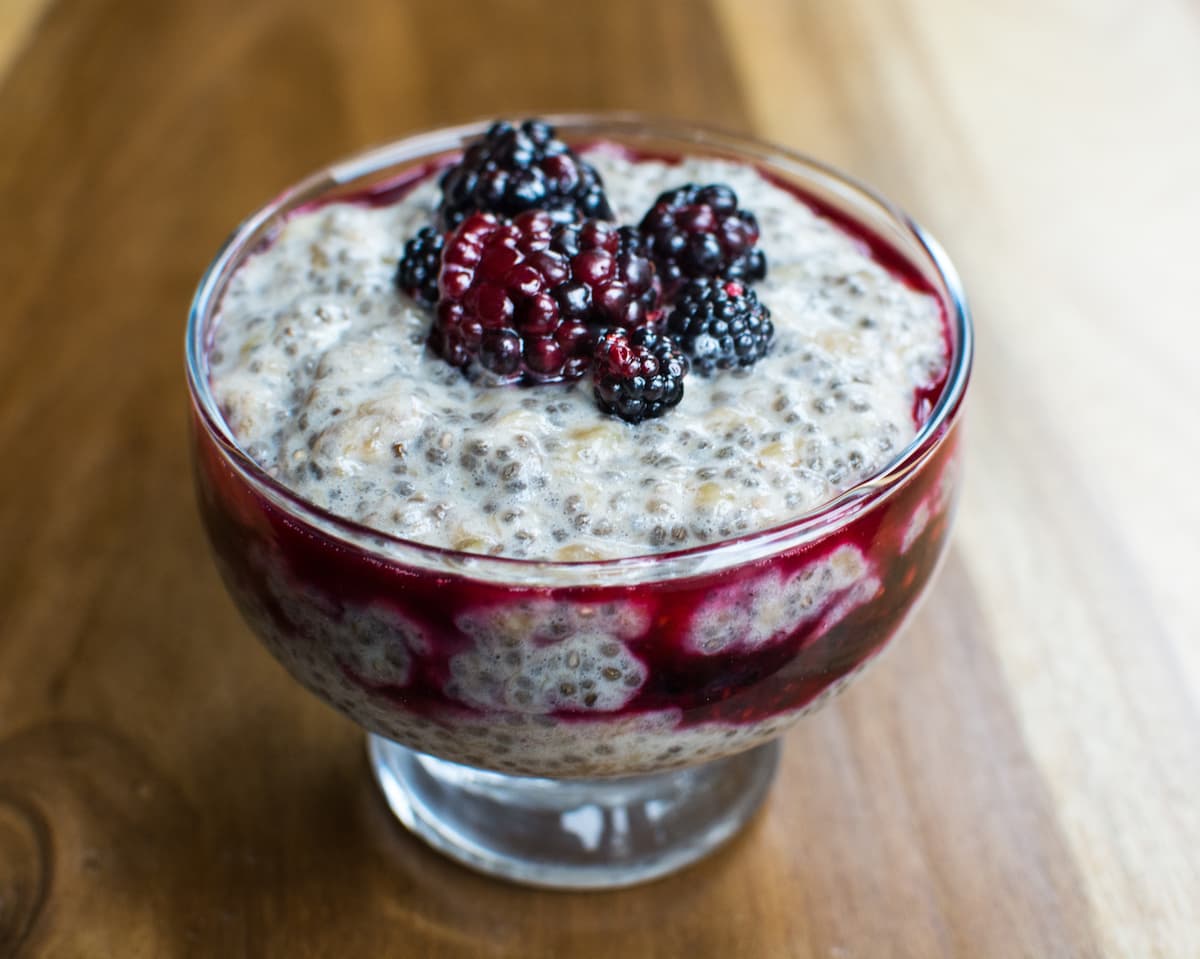 What is great with chia pudding, is that you can make it the night before, and it will still be good in the morning. When soaked, the seeds absorb the liquid and swell up. Their texture becomes very similar to tapioca. The longer they soak, the smoother they become. You can prepare your chia pudding in a Mason jar and bring it to work, or simply have it in your favourite bowl in the comfort of your home. You can choose seasonal fruits, granola, raisins, dates or just a dash of cinnamon.
Chia seeds nutritional value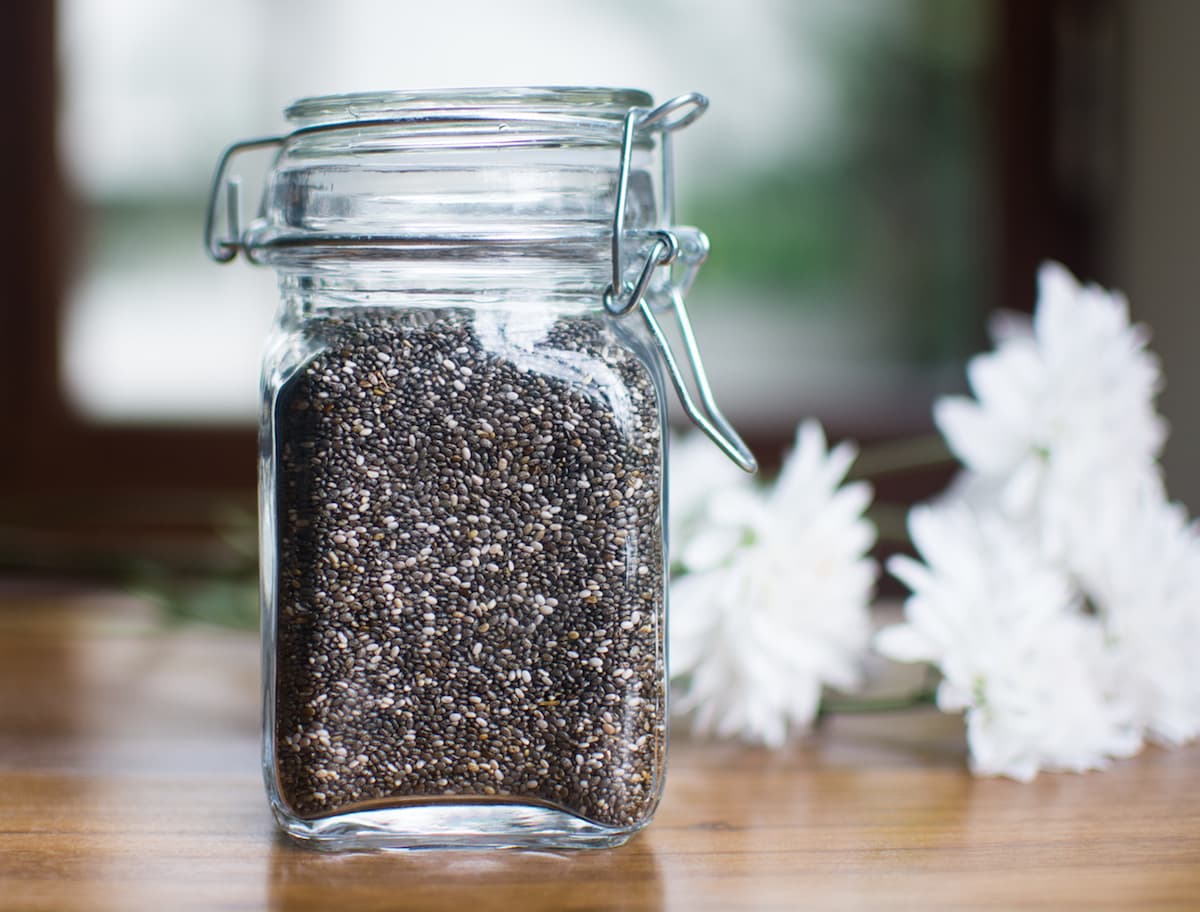 Chia pudding is perfect for breakfast, since it is light but highly nutritious. The seeds contain high amounts of ALA Omega 3 fatty acids, an essential fat needed by our body. There are 3 types of Omega 3's: ALA (found in plants), EPA and DHA (found in fish and algae). ALA is essential because our body is not able to produce any, thus we need to get it from our diet. Other good sources of ALA Omega-3 are found in flax, hemp, and walnuts. EPA and DHA are non-essential Omega-3s because our body can make them from ALA. It is important to include 2 tablespoons of chia (or other sources) in your daily diet in order to get your ALAs. It will also provide you with 10 grams of fiber, 5 grams of protein, magnesium, calcium, potassium, and iron.
Chia pudding
2 Bananas
4 Tbsp Chia Seeds
1 cup Organic Soy Milk
In a bowl, mash the bananas with a fork. Add the chia seeds and mix well. Pour the milk in and stir until there are no clumps. Let is sit for 15 minutes, stirring occasionally. Serve with your favourite toppings. You can make the chia and leave it in the refrigerator overnight. Add milk in the morning if too thick.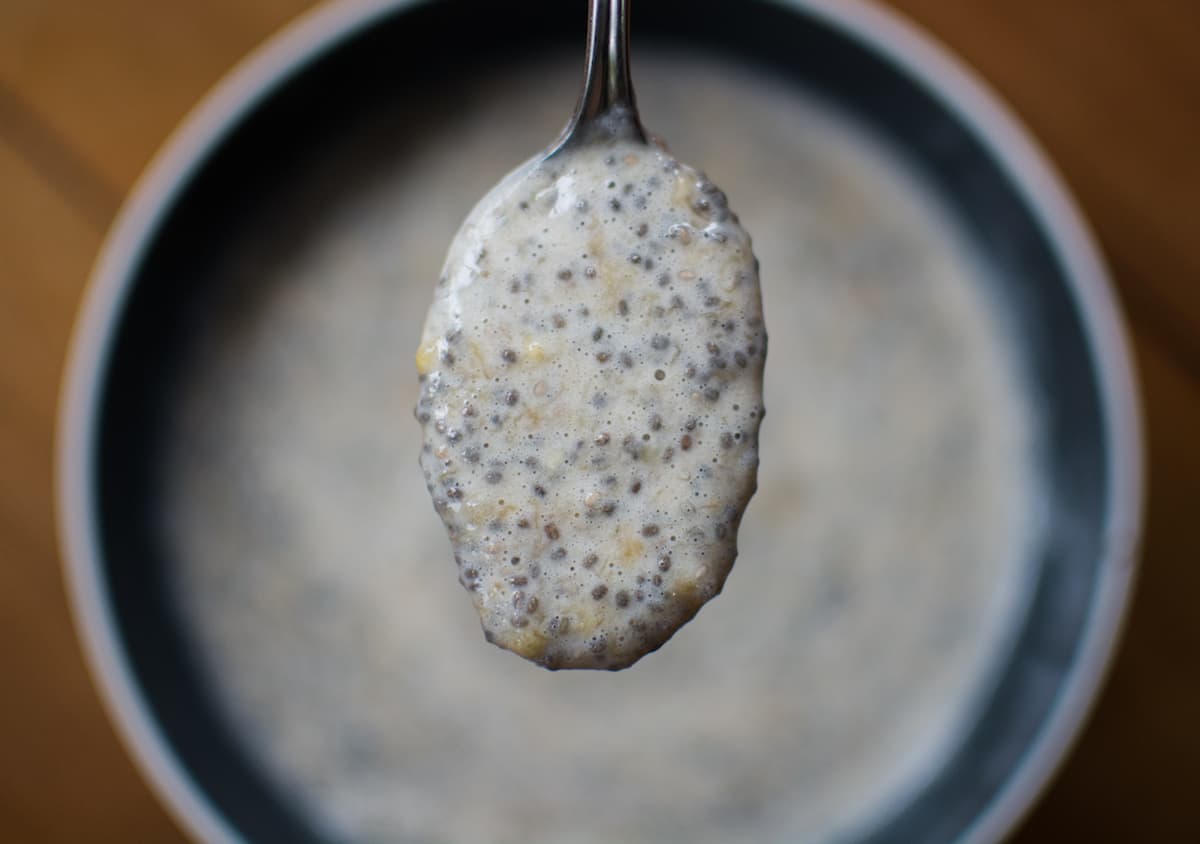 Sugar-free Blackberry Chia-pudding
1 handful of blackberries
4-5 Tbsp Chia Pudding
In a serving bowl, add 2 Tablespoons of chia pudding. With a fork, mash half of the blackberries. Pour the mixture on top of the pudding. Add the rest of the pudding and top it with the whole blackberries. You could substitute the berries with blueberries, raspberries or strawberries. It's all good!
Cinnamon chia pudding
4-5 Tbsp Chia Pudding
2 Dates, chopped
4 Walnuts, chopped
¼ tsp Cinnamon
1 tsp Maple Syrup
In a serving bowl, pour the chia pudding. Top it with chopped dates and walnuts, cinnamon and maple syrup.
The girls loved it. Hope you enjoy it too!
Dominique xx