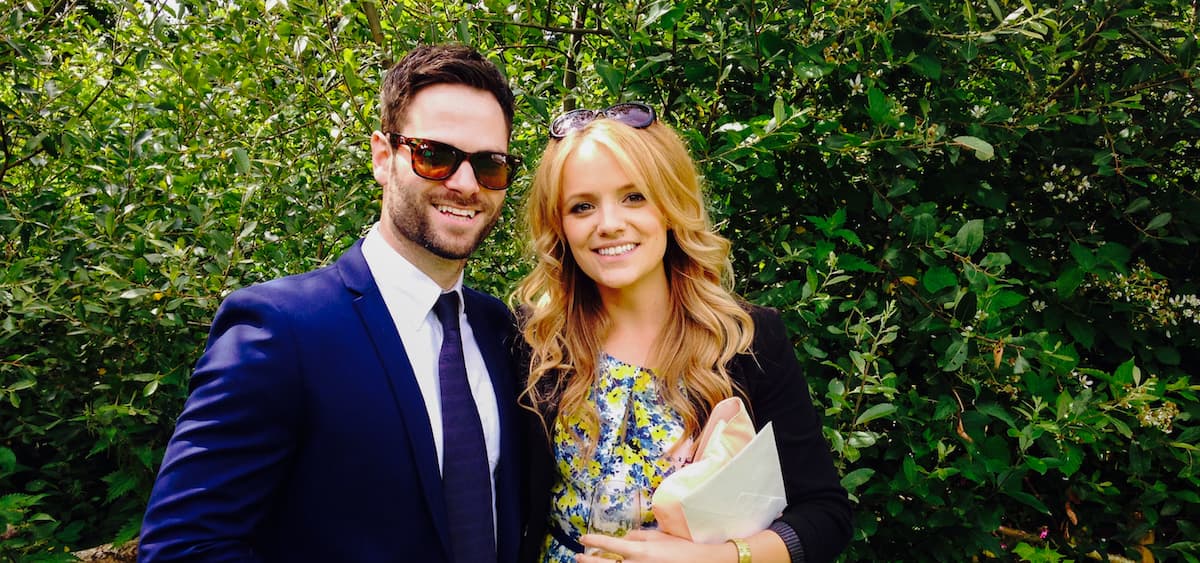 Actor Matt Kennard & Actress Laura Aikman
Laura Aikman starred in The Job Lot, Keith Lemon:The Film, Waterloo Road and Bluestone 42. After watching the tv show The Retreat with Nick Knowles (airing on BBC Two and Netflix UK), the 30 year old British actress wanted to know more about the cleansing process that the participants went through. Too busy to fly to Thailand's detox centre, she and her husband, actor Matt Kennard, decided to try Dominique's program at home. They were kind enough to share their experience with us.
-Have you always wanted to go through a
7 day detox

program?

Not specifically a fast. I'm very interested in health and diet though, and was impressed by the results on the series The Retreat with Nick Knowles. Particularly with Milton, the guy who was diagnosed with Type 2 Diabetes and was able to controlled his blood sugar levels in just a few days.
-How would you describe your diet and lifestyle before the detox?
Matt and I eat a mainly home cooked vegetarian diet and both keep very fit. I tend to hold my stress in my gut. I have ulcerative colitis which manifests when I'm stressed. This was another big reason why I wanted to try a fast in order to give my colon a rest!
-What were the reactions from your friends and family when you told them that you were about to do a
complete body cleansing

with us?

Everyone seemed pretty impressed. There was definitely some disbelief too! Mostly, people had heard about the benefits of fasting and were supportive. The odd person dismissed it as ridiculous, and assumed it was a weight loss thing… but I had expected that.
-What did you find the most difficult about the cleanse?
The detox drinks were quite hard for me, on my fourth day particularly, when they were making me gag a bit! Other than that, I missed the comfort of food, and a morning tea or coffee. Matt's energy levels increased day by day but the boredom and frustration of not eating really got to him at times.
-Did you continue working during the 7 day detox? Were you physically active?
Yes. I did voiceovers most days. I was worried before we started that the microphone would catch my stomach rumbling, but interestingly, my stomach didn't rumble at all after the first day. We also went to the gym most days, walked the dog and played golf. I avoided running (which I usually do), even if my energy levels were good.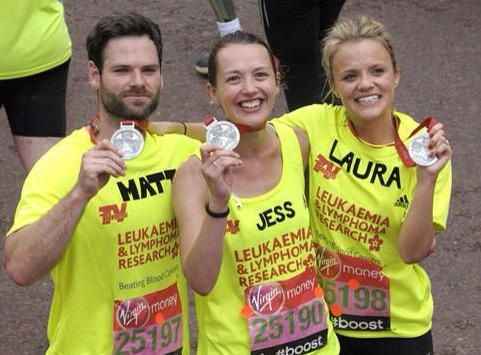 Matt Kenard, Jess Ransom, Laura Aikman
-What were your expectations about the detox program?
I first feared that I would not be able to finish. I hate not completing something I set out to do. I thought it would be incredibly hard all day, each day… and surprisingly, it wasn't. I also thought I would get headaches, but that didn't happen at all. I think that was due to me taking the 2 week pre-cleanse program seriously.
-What surprised you the most during the detox?
That you can survive seven days without eating! Hopefully, it will make me think more about when I'm actually hungry or full going forward. I was also surprised at how much energy I had and by how much weight I lost. I lost 5 kilos and Matt lost 6 kilos. My stomach is flatter and my face looks much slimmer. I had not thought much about that aspect and it was a pleasant surprise, especially going into Christmas!
-How did the detox benefit you the most?
I feel great after cleaning out my colon! The colonics really made me feel the progress of what we were doing and reminded me every day why I was doing it. Hopefully having done that, I now have a clean slate to start with and will feel the benefit going forward. Matt certainly felt the benefit of the colonics and would do them again. Our diet was pretty great before, but it will certainly make me think twice about snacking when I don't need to, and to enjoy my food more. Also, we have been trying really hard to chew more after the detox and, as silly as that sounds, I'm going to try and keep up the chewing!
-Would you recommend this program to anyone?
Yes, I would recommend it. I would advise that you really need to take into account that the week before and after the detox are important. Bear that in mind when you're planning the cleanse. I was also lucky that my fella did it with me. Having a comrade in this was invaluable. See the funny side if you can! We kept laughing about everything we really wanted, and that seemed to stop us getting bogged down in it all. I also found that making the broth in the evening gave me the feeling of making a meal. Sitting down with a mug of broth was incredibly comforting.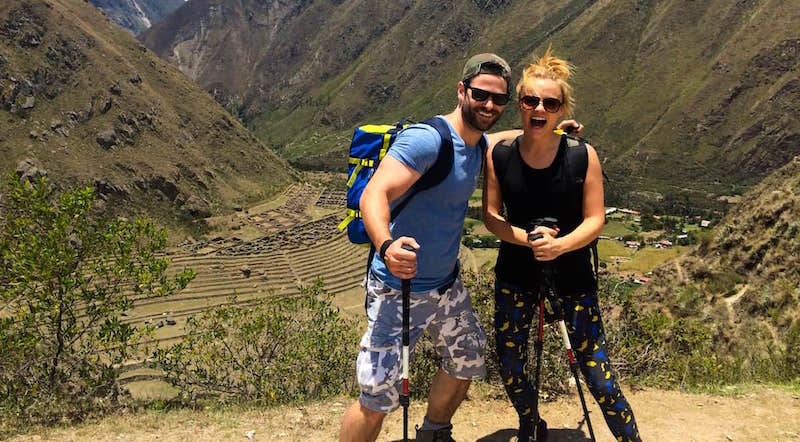 Actor Matt Kennard & Actress Laura Aikman