Who says you need to stop eating in order to detox the body? Fasting is a great way to reverse diseases and clear up the body from toxic build-ups. But it is also true that you can cleanse without starving yourself, with our 2 day detox challenge.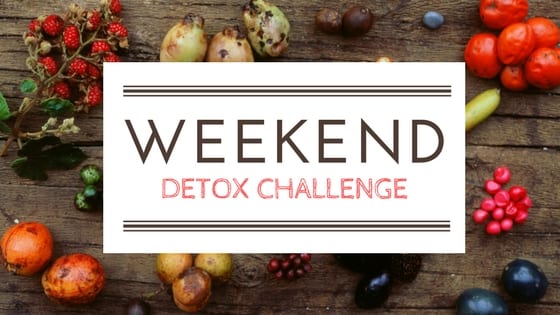 Before attempting any juice detox or water fast, you first need to pre-detox by providing real food to your body. A lifetime of processed foods, sodas, pastries, meats and dairy, alcohol, medication, and stress has made you live in an acidic body. This can be totally unsafe to detox.
If you are very toxic, the chances are that you will only be doing yourself more harm than good. First, you want to alkalize your body with alkaline food. This is why we have created this detox challenge for you.
If you are feeling unhealthy, tired, bloated or if you are having sleeping issues, a weekend detox challenge might be the right thing to do. If done right, detoxing can reset your energy levels, help you lose the extra pounds and reset your gut microbiome. You will feel amazing.
Start your day with lemon water. It will rehydrate you after a long night of sleep. This is very important to flush your digestive tract and get things moving. Follow our other morning detox rituals before breakfast.
So here it is. Your 2 day detox challenge!
DETOX CHALLENGE – DAY #1
Detox Breakfast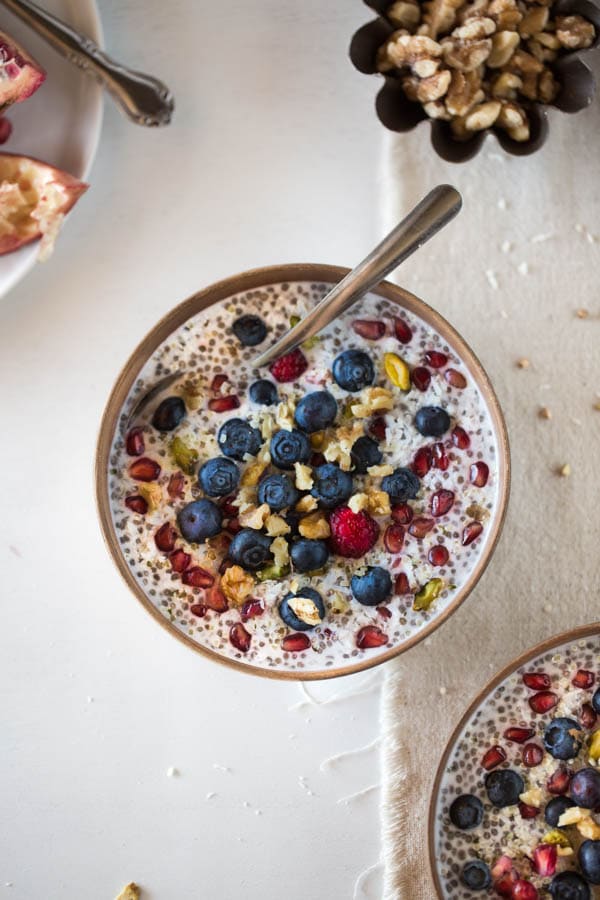 Overnight Buckwheat Parfait
This high fiber breakfast will stimulate your digestive system and encourage healthy bowel movements. And what's great about this recipe is that you prepare it at night and it's ready for you in the morning!
This awesome breakfast bowl contains protein, healthy omega-3 fats, vitamins and minerals, that will nourish every cell of your body. You can top it with fruits and nuts of your choice, for some colours and extra nutrients.
>> Get the recipe from Foolproof Living
Detox Lunch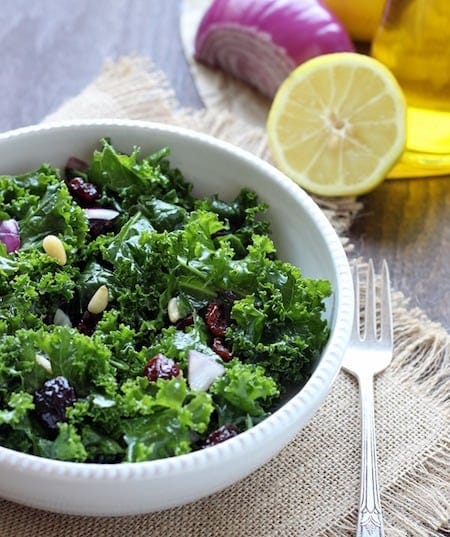 Go Green Detox Salad
Eat your greens every day! Green vegetables contain all the phytonutrients, vitamins and minerals the body needs to function properly. They help you to detox, oxygenate your blood, purify your cells and nourish your tissues. Make yourself a huge but not heavy salad for lunch. You will feel the effect on your energy level in the afternoon.
>> Get the recipe from Making Thyme For Health
Detox Dinner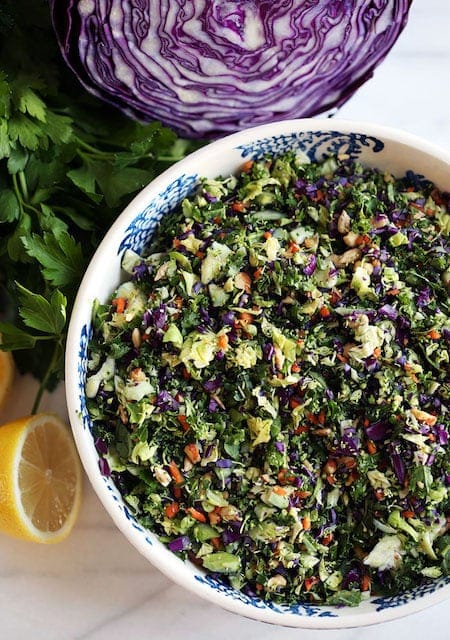 Cruciferous Detox Salad
This detox salad is super easy to make. Just throw everything in your food processor and you're ready to go. That's what we need after a hard day at work. The great part of doing a weekend detox challenge is less cooking time in the kitchen. Chop, chop, serve and eat!
>> Get the recipe from Eat Yoursel Skinny
DETOX CHALLENGE – DAY #2
Detox Breakfast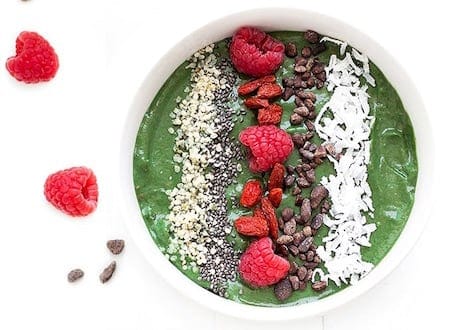 Green Smoothie Bowl
Start the day like a champ with a smoothie bowl, full of fruits and veggies, and a twist of spirulina. This alga is wonderful when it comes to detox the body from toxins and heavy metals. Rich in chlorophyll, spirulina also provides high-quality protein, essential fatty acids, carbohydrates, vitamins, and minerals. Play with the ingredients. Each smoothie bowl can be different, with the fruits you use and the toppings.
>> Get the recipe from As Easy As Apple Pie
Detox Lunch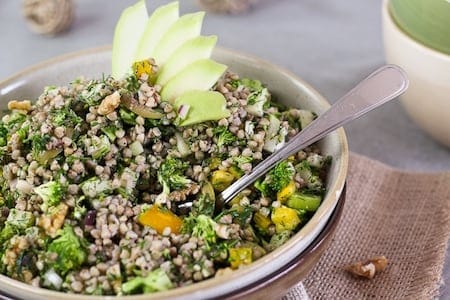 Buckwheat Garden Salad
This vegan and gluten-free salad is the perfect meal to provide you with protein, good fats and tons of healthy carbs. (Yes, carbs are healthy, but only the right kind, of course. None of the refined and processed grains we usually gorge on.)
You can prepare the buckwheat the night before and assemble the salad in the morning before you leave for work. Or, you can prepare it all at night if you are the busy morning type.
>> Get the recipe from The Healthy Foodie
Detox Dinner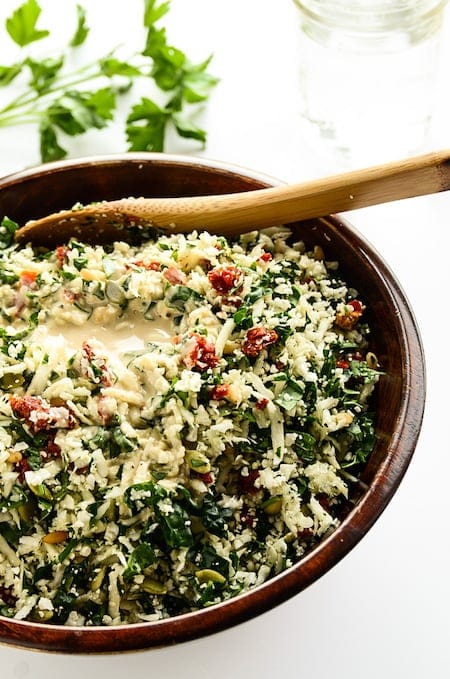 Cauliflower Delight
Another tasty and easy detox salad for you. Loaded with calcium, iron, vitamin C, potassium proteins and fats, you will appreciate the sweetness of the sun-dried tomatoes mixed with the raw cauliflower and kale. The tahini dressing will provide you with some comfort on this last night of the 48 hours detox challenge.
>> Get the recipe from Blissful Basil
Congratulations, you made it! It wasn't that bad after all… Just two days of eating healthy and clean, and I bet you are feeling amazing! How did you like your weekend? Did you find it hard? Let me know how it went and how you liked the food I suggested.
Cheers!