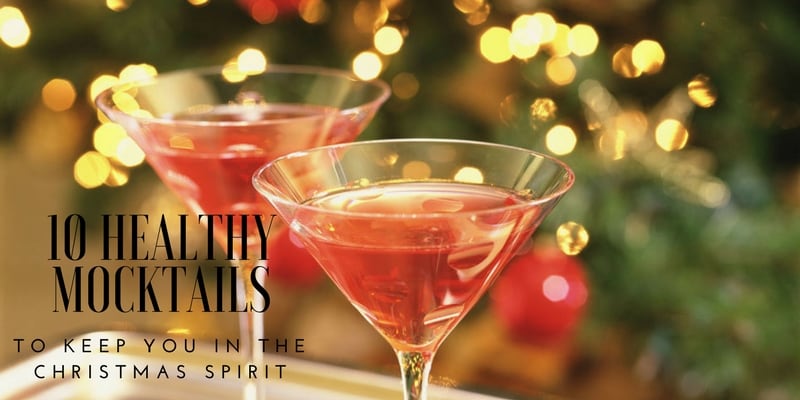 The holiday season is here again. Happy hours, dinner parties and festivities fill up our calendars. This is a lot of fun, but it also means lots of drinking and hangovers. If you are like me and sometimes prefer non-alcoholic beverages, you'll be delighted with the healthy mocktail recipes I selected for you.
Alcohol is a toxin that must be filtered by our liver. During the holidays, people often consume an excessive amount of alcohol and have to pay the price later. Weight gain, low immunity, decreased energy levels, and digestive issues are the common side effects of the holiday season.
So why not trade the usual booze with a fizzy and colourful drink that will not make you ill? Mocktails are delicious and refreshing, and do not contain any alcohol. They are super easy to make, and they can also be served to children and pregnant women.
Here are 10 healthy mocktail recipes to keep you in the christmas spirit.
Cranberry Rosemary Refresher
Apple, cranberry and rosemary, what a great mix of flavors. This bright red mocktail is perfect for the holidays, with a branch of rosemary that resembles a Christmas tree.
Get the recipe on In Sonnet's Kitchen
Grapefruit Ginger Spritzer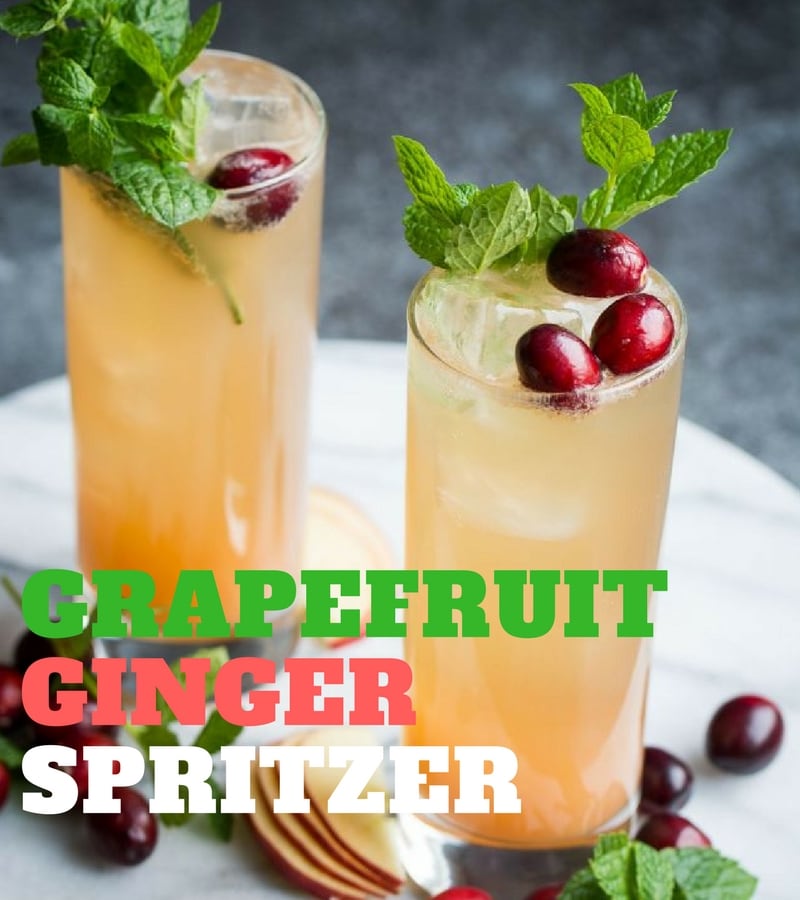 This is a simple one! Made with grapefruit juice and ginger ale, this spritzer does not require much preparation. Even your children can prepare them for your guests.
Get the recipe on Lauren Caris Cooks
Non-Boozy Mint Mojito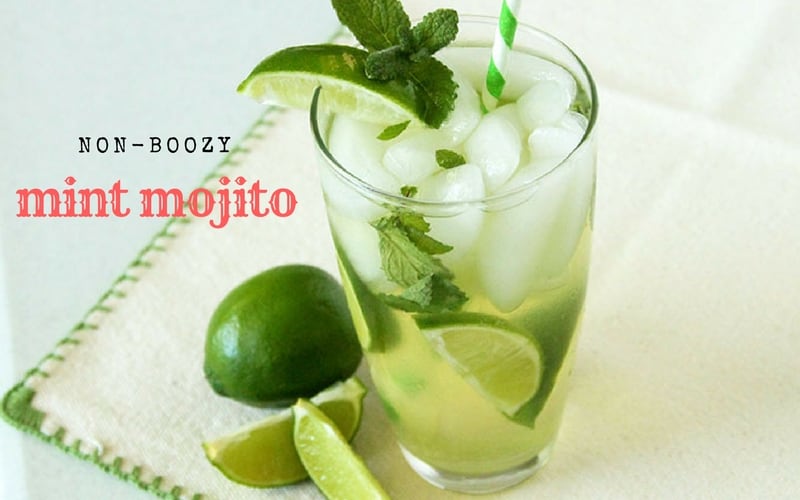 You can now enjoy the taste of a refreshing mojito, without the morning headache. Mint is what makes the famous cocktail so delicious. So why not have a rum-less mojito this year?
Get the recipe on Cooking with Ruthie
[omdetox_newsletter]
Sparkling cranberry kombucha mocktail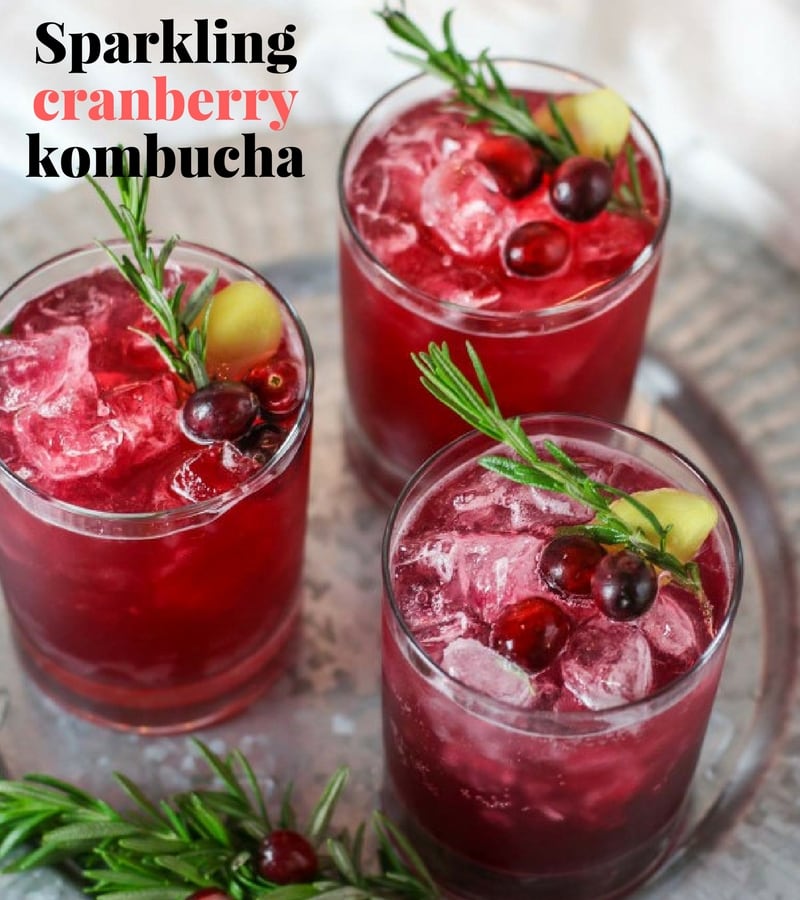 Kombucha is still in style this year! And this fermented beverage is perfect when you need a little sparkle in your drink. This cranberry Kombucha mocktail is spiced up with rosemary and ginger, the best combo for the holiday season.
Get the recipe on The Real Food Dietitians
Agua Frescas trio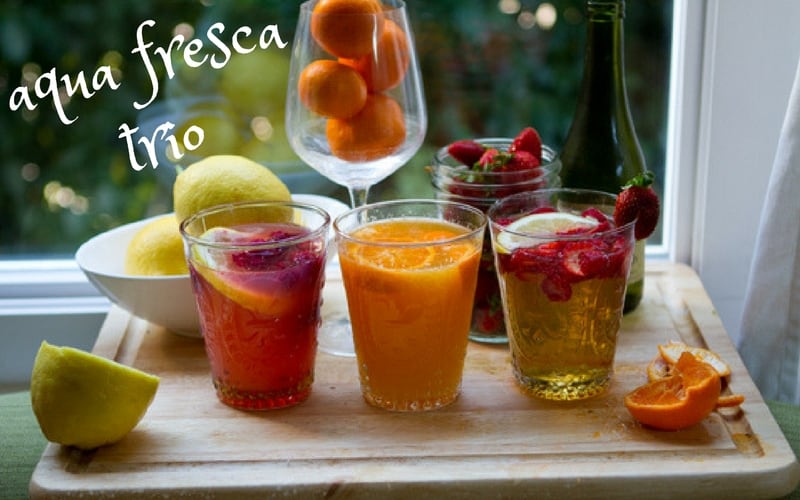 Three recipes of "Lazy Frescas" aka Agua Frescas: Citrus Peach Spritzer, Coconut Raspberry Lemon, and Strawberry Lemon Fizz. These will please your teetotaler guests and children.
Get the recipe on Lunch Box Bunch
Virgin Ginger Mimosas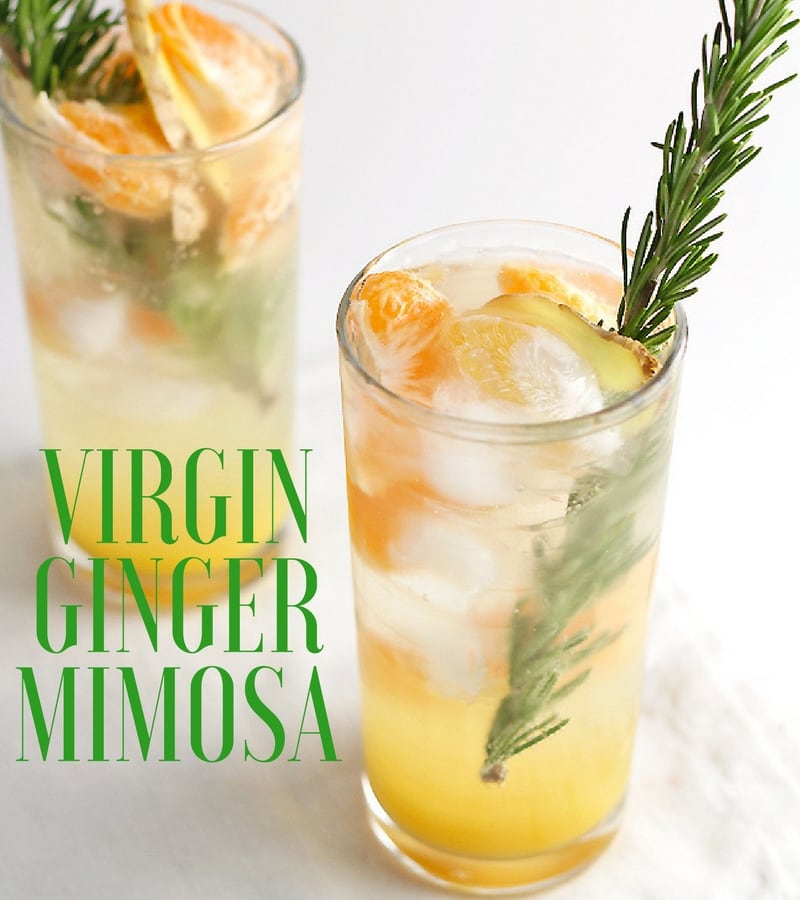 A mimosa is the official early bird drinker. Usually served at brunch, not everyone can say they enjoy having champaign before their cup of coffee. This virgin ginger mimosa is perfect for those who like to stay sober during daytime.
Get the recipe on In Sonnet's Kitchen
Strawberry Orange Mango Kombucha Mocktails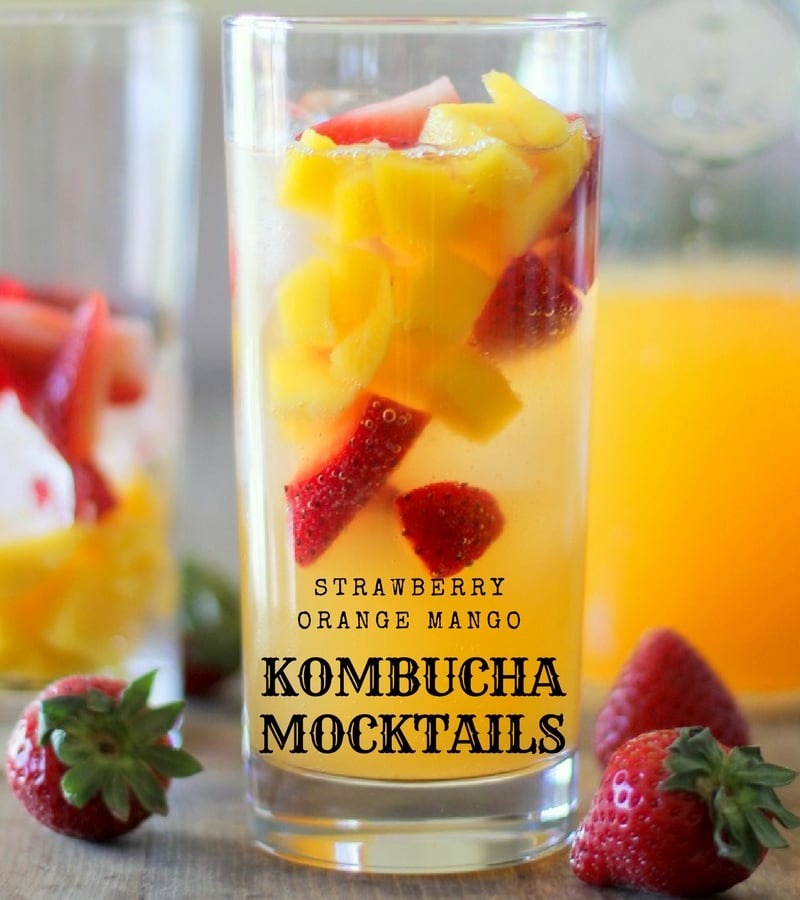 Mocktails are healthy, but kombucha mocktails are even better. Packed with healthy bacteria, this probiotic drink will impress your friends and family.
Get the recipe on The Roasted Root
Refreshing Cucumber Lemonade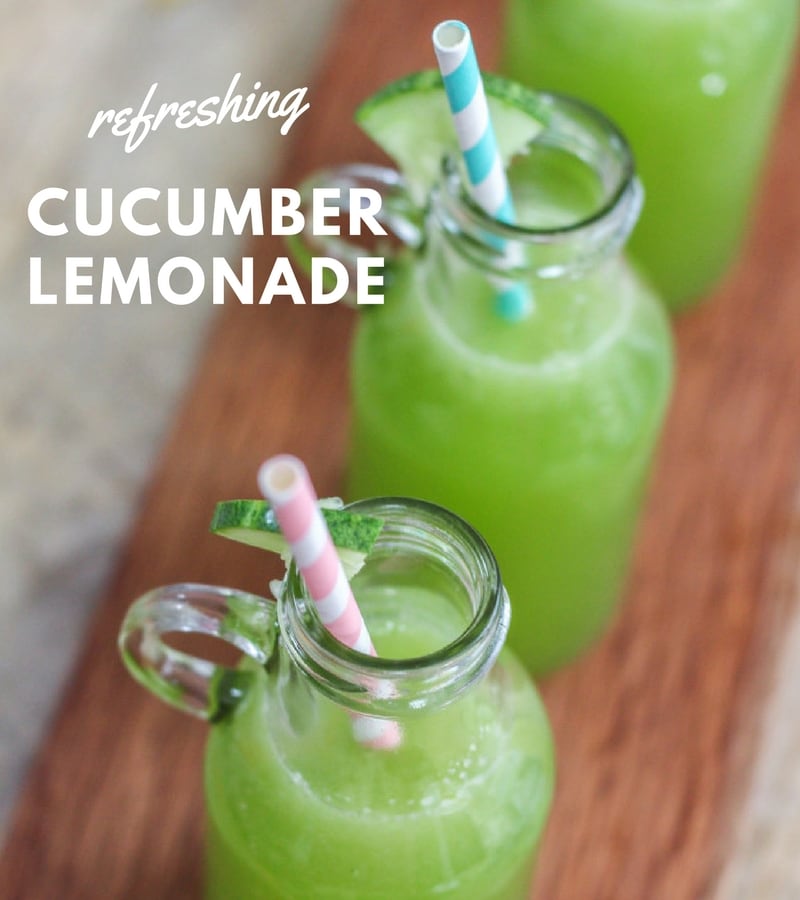 This is not your boring childhood lemonade! Made with fresh lemon and cucumber, this refreshing mocktail has the perfect green color for your Christmas Eve dinner party.
Get the recipe on Maya Kitchenette
Probiotic Strawberry Soda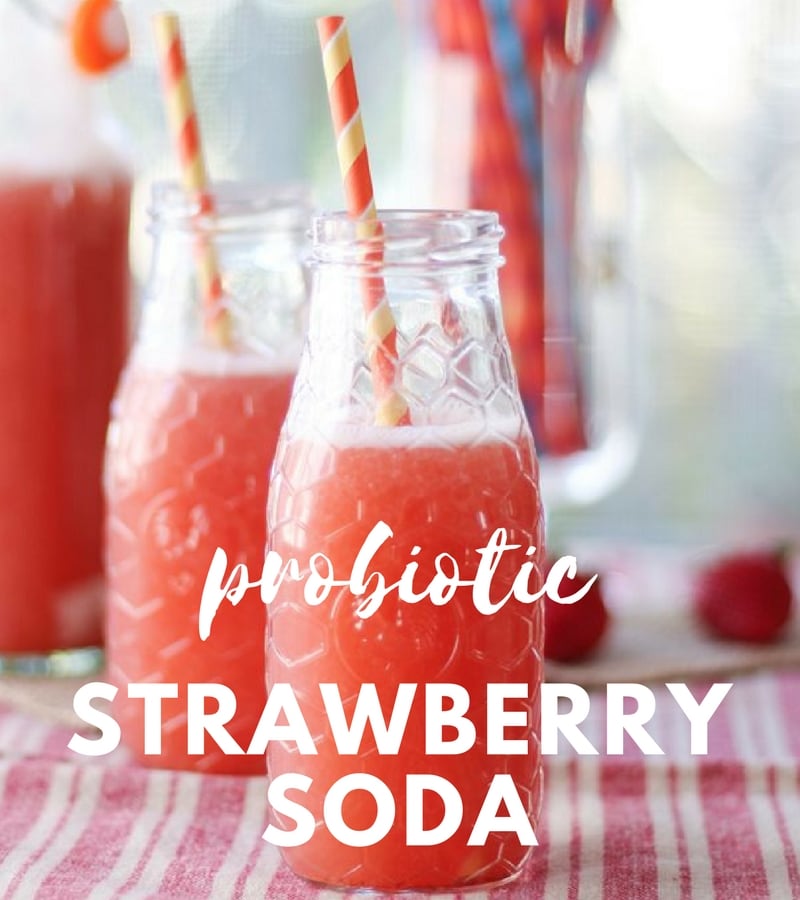 Another great way to get probiotics into your tummy is to drink kefir. This strawberry-apple-coconut water kefir is healthy and tastes delicious.
Get the recipe on Fermented Food Lab
Sober festive sangria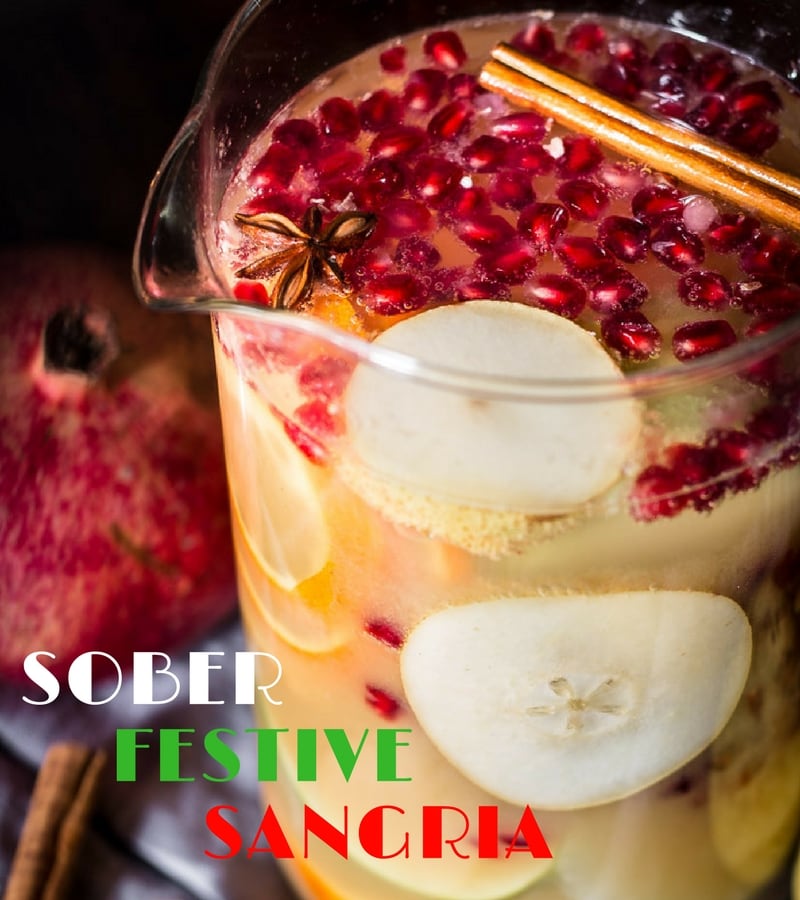 This is a fancy one! Mix all the best fruits, sparkling water and spices, and you've got the best sangria for the holidays. Without the cheap red wine that is usually served in a sangria at the bar, you won't be having the usual hangover in the morning.
Get the recipe on Use Your Noodles